2 minutes reading time
(410 words)
When to DIY vs. When to Hire a Professional for Your Interior Paint Projects
If you are wanting to update your home's interior, it may be tempting to DIY. While interior painting projects may look simple, there are certain considerations to keep in mind. When it comes to your interior painting projects, knowing when to DIY and when to hire a professional is essential. Keep reading to discover a few reasons when hiring a professional may be ideal for your interior painting projects.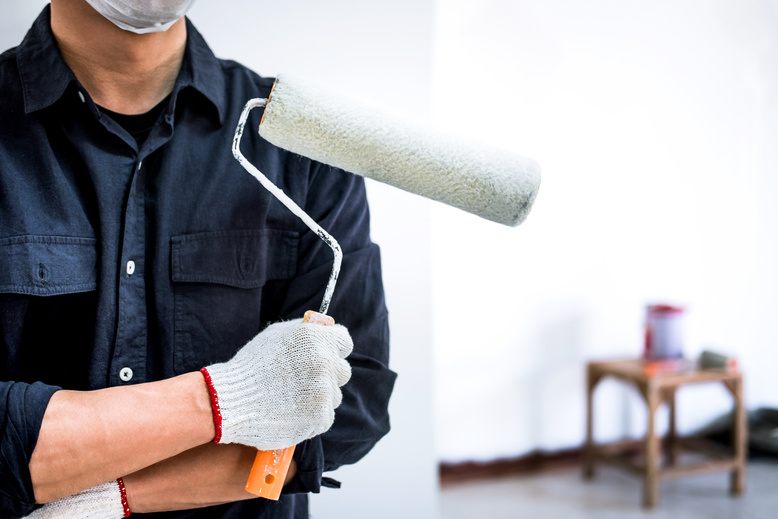 1. You Have High Ceilings
Safety is one of the things to keep in mind when completing a paint job. If you are unable to reach your ceiling to paint, it is best not to risk it. You could end up straining, which will only increase your chances of falling. If you're struggling to reach certain areas of your interior, it is best to hire a professional painting company.
2. You are Using a Specialty Finish
If you don't have any experience using specialty paints, it's better to leave the work to the pros. High-shining products can easily highlight imperfections. A professional painter will have the necessary skills and equipment to expertly apply specialty finishes for a beautiful, flawless interior.
3. Your Walls are in Poor Condition
If your walls are in poor condition and cannot be fixed with a little spackle, it is best to hire a professional. While small imperfections may be easy to fix, major holes or drywall damage is best left to be handled by an expert.
4. You Need to Strip Old Paint
Lead-based paint is dangerous and can lead to lead poisoning if inhaled. If your house was built 40 years ago, there is a fair chance that your walls were painted with lead-based paint. To stay safe and ensure the proper preparation work is completed for a new coat of paint, hiring a professional is best.
When to DIY an Interior Paint Project
A DIY interior paint project is suitable when you want a simple color change and your walls are still in good condition. If you just want to touch up on small spots or repaint an accent wall, feel free to DIY.
Contact Our Interior Painters
If you're wanting to repaint your interior but think you may need professional help, look no further than our residential interior painters. At Major Painting, we are proud to provide interior painting services for residents throughout Lee's Summit and the greater Kansas City area. To learn more about our residential interior painting services, contact us today!