2 minutes reading time
(314 words)
3 Signs You Need Professional Drywall Repair
It happens in an instant! You're moving furniture from one office to another when a corner of your desk rams into the wall creating a hole. Damage to drywall occurs in a variety of ways. From holes in the drywall caused by a nail to water damage from a leaky roof, there's a myriad of reasons that you might need drywall repair.
When it comes to small holes and nicks in the wall, you can likely tackle that yourself. However, there are times when you need help. Below are a few signs you need a professional drywall repair.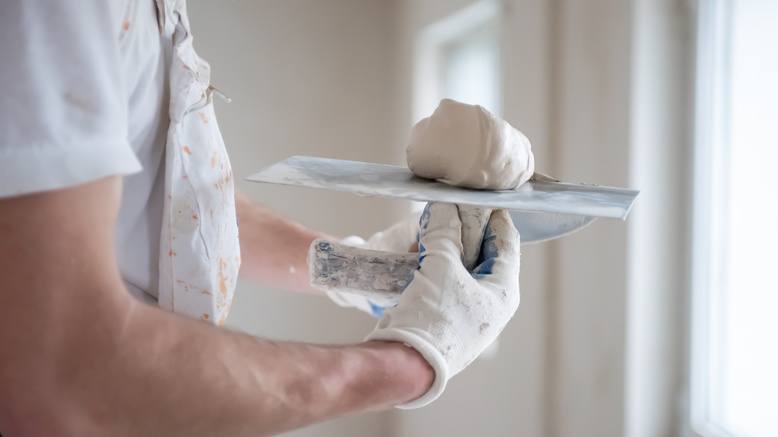 1. Water Damage
If you have a drywall issue caused by water, it's almost always necessary to hire a professional to repair it. The biggest challenge with drywall that has water damage is ensuring that you remove enough. Not all the damage is easy to see. You need a professional drywall repair service to remove and replace all the damage, or you might have mold behind your walls.
2. Large Holes
It's straightforward to repair a small hole in drywall, but larger holes are more difficult. In some cases, you might need an entire sheet of drywall replaced to repair a large hole. In other cases, the hole might extend over multiple pieces of drywall, making it harder to repair. A professional drywall repair service has the skills necessary to handle the repairs.
3. Large Cracks
In some cases, you don't have a hole in your drywall but a large crack. It may be a large vertical or horizontal crack that's wide or thin. When this happens, you need a professional who can properly repair the crack without enlarging it.
At Major Painting Company, we're ready to help you get your drywall back into tip-top shape. Our team has the knowledge and experience to repair correctly the first time. Contact us today to schedule an appointment.