2 minutes reading time
(394 words)
Working in Style: Five Popular Office Design Trends in 2021
Offices have been shifting away from the classic office design – bare desks, stiff chairs, and charts on the board – to more stylish and inspirational designs. With the start of a new year, new fronts are opening up in the office design revolution. Keep reading to check out these five office design trends that will be the highlight of 2021.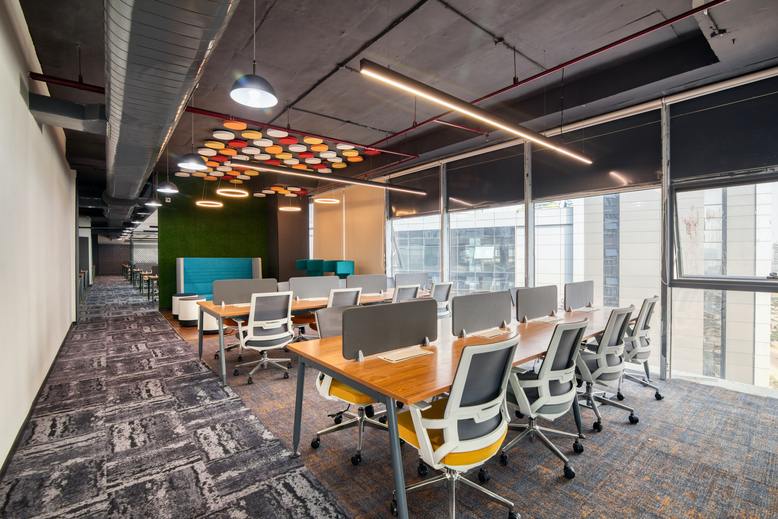 1. Collaborative Environments
Collaboration encourages employees to share ideas and work towards improving each other and the company. A collaborative environment comes with many benefits and it all boils down to improved productivity across the board. Great ideas for collaborative environments in 2021 include office branding, standing workspaces, creating effective meeting spaces, and optimizing the flow of foot traffic.
2. Open Space Concepts
Spending eight hours in an enclosed space is bound to become monotonous and, consequently, suppress your employees' productivity. An open space design makes things interesting in the office and essentially expands your employees' work environment. It also fosters collaboration and helps improve your employees' productivity.
3. Sustainability
The world is grappling with runaway pollution and exploitation on multiple fronts. Today, implementing sustainability practices is in a business' best interests. Sustainability trends to look out for in 2021 include proper insulation, the use of more natural lighting, and smart all-around energy saving.
4. Leisure Spaces
Working at one place and in one position for a long time is also bound to get monotonous. However, making things interesting will help keep the fatigue and monotony at bay for longer, and a bit of entertainment and leisure will do the trick. Creating leisure spaces where your employees can step away to relax and recharge will help boost workplace morale and productivity.
5. Industrial Chic
One design trend that has become increasingly popular for office spaces is an industrial style interior. This design trend not only creates an eye-catching, stylish work space, it's also a great way to implement open space concepts and more collaborative environments.
Give Your Office an Updated Style
As we begin 2021, our professionals here at Major Painting are here to help prepare you and your office for the year. With our office remodel services, our skilled painter and carpenters can help you create an office design that suits all your company's needs. To learn more about our office remodel services, or to request a free estimate, contact us today!