Office Remodels: 4 Design Trends to Consider
Employees spend a lot of time indoors. For that reason, it can become a challenge to provide motivation. However, investing in a flexible and calming workplace design may prove to be the ideal solution to that concern.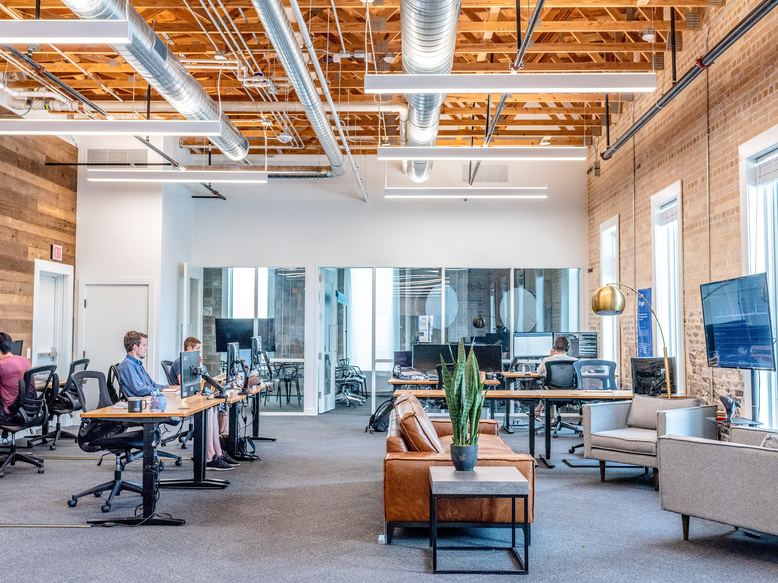 As office environments evolve, you may want to familiarize yourself with the art of bringing the outdoors into the office space. Biophilic office designs incorporate natural elements into a workplace and have several positive impacts that culminate in increased productivity, including:
Help in reducing the overall stress levels of employees
Boost attention and focus among staff members
Improved workplace morale
Below are some biophilic office trends you may want to consider when remodeling your office space.
1. Living Plants
Where possible, adding plants present the most convenient way of introducing natural elements into an office. In addition to contributing to aeration, plants also improve concentration and help to revamp the general aura of a workplace.
2. Warm Colors
When designing biophilic office spaces, natural, warmer color choices are usually the way to go. More so, be aware that dull hues can have negative ramifications on staff mood, and by extension, work performance.
Our painting professionals at Major Painting Company can assist you in identifying the appropriate colors that will suit your workplace, either for an accent wall or any décor item in the office space.
3. Natural Materials
Remodeling or designing a workspace with materials such as wood or stone may be a great initiative to mimic the outdoors. Expert carpentry contractors utilize these resources to furnish the office space with a touch of nature.
4. Window Implements
Natural light is the life and soul of any space. Whereas artificial lighting can compensate for lack of sunlight, it's certainly not the ideal solution. Therefore, it's vital to include large windows to let in ample sunlight. Moreover, such fixtures can provide your staff with a perfect view of the outdoors, thus boosting their well-being and energy levels.
For more information, or to get started with your office remodel, contact us at Major Painting Company today for quality office space remodel services that will maximize the health of your workplace and contribute to the well-being of your firm.