2 minutes reading time
(382 words)
What To Expect From a Commercial Paint Job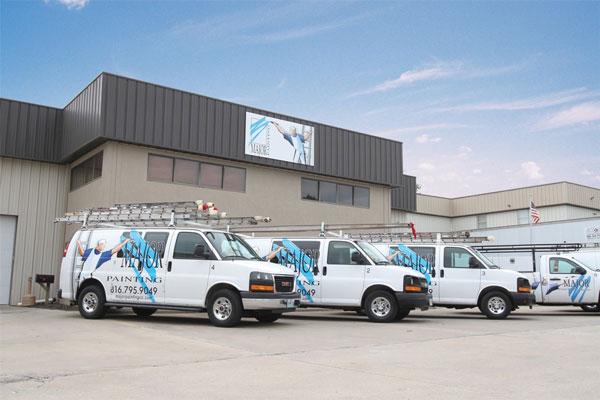 If you have ever hired painters to give the exterior of your home a facelift, you may have some idea of what to expect for commercial painting. Even so, there are key differences. This stems from the fact that painting a commercial building is a lot more complex than painting a home. Here are a few things you should look out for.
Longer Completion Times
Repainting your home may take as short a time span as a few hours. Repainting a commercial building may take much longer. One of the key reasons for this is that commercial buildings are often larger. Even when they are not bigger, the painting schemes may be more complicated than in a home. Companies may want to include logos or branded color schemes with stripes and shapes.
Trickier Painting Schedules
When painting a home, owners or property managers have greater flexibility. The same is sometimes true when a commercial building is not yet open for business. If it is, then you may find that painters have a limited window to work in. For small paint jobs, this may take place after hours. For bigger paint jobs, you may opt to schedule work over the weekend or any other day the business closes. If your building is open 24/7, then blocking off certain areas may become necessary.
Get Some Guarantee
Painting a commercial building can be expensive, so it is important to ask for a warranty. Contractors may differ on the length of time they guarantee their work for, but anything less than a year should raise red flags. During that time, inspect the paint. Ensure that it dries completely and that there is no discoloration, cracking, or peeling over time. This may signal either a bad paint job or a sign of other problems in the space, such as a leak or mold.
Does your building need a new paint job? Contact Major Painting by calling 816-203-0466 or This email address is being protected from spambots. You need JavaScript enabled to view it. for a quote today!