1 minute reading time
(259 words)
What Color Should I Paint My Kitchen?
When you are getting ready to have your home painted, choosing a color for kitchen might seem more challenging than you expected. You're probably wondering, "What color should I paint my kitchen?" Here are a few tips to help steer you in the right direction.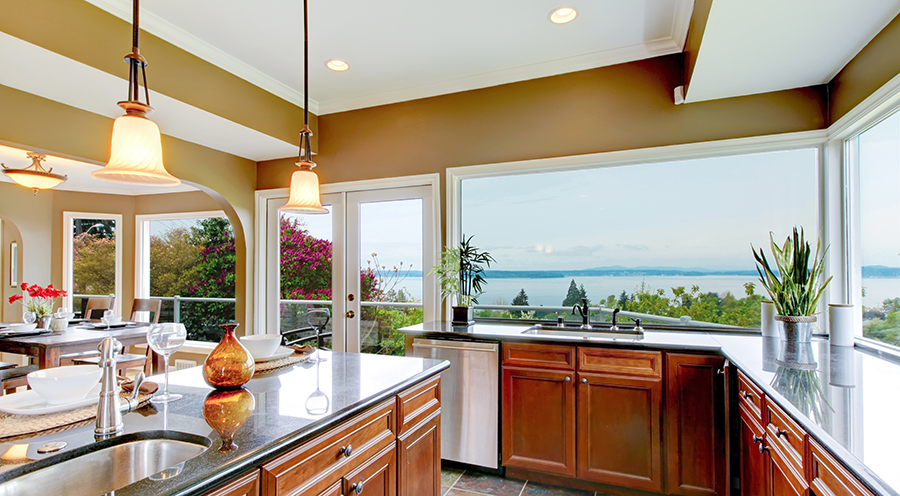 Pick Out a Color That You Love

Making sure that you choose a color that you love, and that you are going to keep loving through the years, is very important. We all go through phases with our "favorite" color, so pick that color that you have always loved and never gotten sick of loving.

Pick Out a Color That Isn't Too Flashy

The biggest problem that most people find when they are having their home painted is that they choose too bright of a color for their walls. They may like the color to begin with, but after a while they will quickly grow tired of it. Pick out a neutral color and you will be much happier as time goes on.

Consider Having One Wall Painted a Different Color

Maybe you really do like flashy and bright colors! Adding a bit of color to a room is definitely not a bad or uncommon thing. One thing that you can do is to put color on one wall. The one colored wall, along with the neutral color that you have chosen for the others, will give the room the perfect balance.

We hope these tips have helped. If you have any other questions or need advice on colors for kitchen walls, don't hesitate to contact us.