2 minutes reading time
(434 words)
Top Paint Color Trends for 2022
Whether you're choosing colors for a new home or repainting to change the look and feel of a room, picking the right paint color can quickly become a frustrating process. The end result should bring you joy for many years to come, but the wrong choice of shade can end up costing you more time and money.
Don't let choosing paint colors for your home's interior keep you up at night. Get inspired with these top paint color trends of 2022!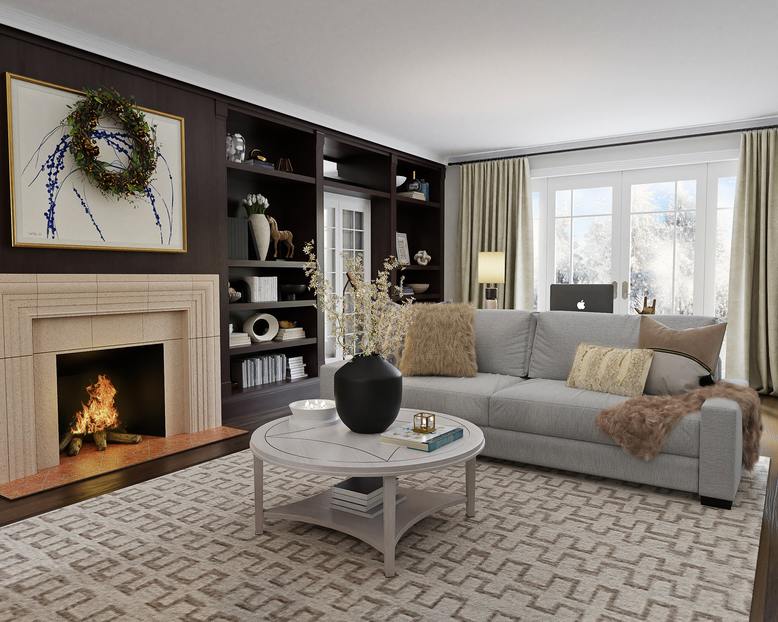 Pantone's Very Peri
Very Peri is Pantone's color of the year for 2022. This deep shade of periwinkle appears almost purple thanks to a violet-red undertone. The calmness of blue combined with the vivifying drama of red invokes creativity, creating a color that is refreshing and dynamic. Very Peri is a great color for bedrooms, accent walls, and any other space you wish to enliven.
Deep Aubergine
Deep aubergine and eggplant hues are already in fashion, and we don't think they'll be going anywhere soon. As a darker color choice, deep aubergine adds richness, variety, and color while also being subtle and muted. For a bold, yet classic aesthetic, deep aubergine is a great paint color choice.
Citron
Yellow is a finicky color, but the right shade and placement can add hints of sunshine, warmth, and happiness. Buttery, citron tones are great for adding a natural glow and energizing any room, making these yellow shades ideal for bathrooms, kitchens, living rooms, and more.
Earthy Tones
Due to the events of the past couple years, many people are now gravitating toward calming earth tones that embrace the qualities of nature. Natural greens, clean blues, and warmer neutral colors have a quiet elegance and are great alternatives to dull whites and beiges.
Countering a deep aubergine or citron with gray-green, off-white, or other earthy tone is an excellent way to create aesthetic balance.
Evergreen Fog by Sherwin Williams
Speaking of earth tones, Evergreen Fog is Sherwin William's pick for 2022's color of the year. Both soothing, subtle, and versatile, this quiet green shade with a tinge of blue looks great when set against off-white, neutral, or earthy brown tones.
October Mist by Benjamin Moore
Benjamin Moore's October Mist paint color is another example of a fresh but subtle tone that feels very natural. A sage green hue, it has depth, balance, and leaves room for individual expression.
Contact Our Interior Painters
At Major Painting, we can help you choose the perfect paint color and complete your interior painting project with precision and care. To learn more about our residential interior painting services, contact us today!