2 minutes reading time
(343 words)
Top 3 Best Paint Color Ideas for Bank Interiors
When it comes to visual communication, color is important. Research has shown that consumers make between 62% and 90% of their decisions based on color solely. This shows the significant impact that color can have on businesses.
For many banks and financial institutions, the choice of paint color is centered around calmness and value. While bright colors may seem inviting, they can raise the anxiety of customers in a banking hall. Therefore, neutral palettes are the best options for bank interiors. Check out these top three best paint colors for bank interiors.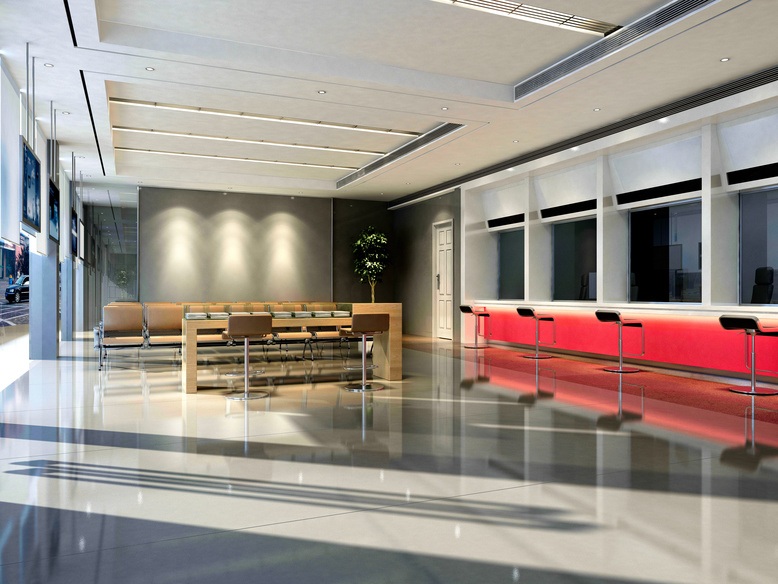 1. Green
Usually, green is associated with nature and has a balancing and soothing effect on many people, making green an excellent color choice for professional office interiors. As the color of money, it is associated with wealth and prosperity. Banks can choose variants of green such as sage, teal, and evergreen for their interiors.
2. Blue
For most people, blue exudes calmness mainly because it is the color of the sky and the ocean. Customers find blue to be inviting, trustworthy, and stable, making it an ideal paint color for banks and other financial institutions. Most shades of blue also complement many other colors and can be used to bring out aesthetically pleasing designs.
3. White
The color white is a blank canvas that can comfortably accommodate any other color. It signifies, peace and safety, thus providing an ideal background paint color for banks and wealth and investment institutions. The secret to using white in banking interiors is to mix it up with other warmer hues or use off-white, honeydew, and alabaster variants.
Contact Major Painting for Professional Painting Services
In order to ensure your bank continuously attracts customers and serves an excellent first impression, a professional interior paint job is essential. At Major Painting, our experienced commercial painters are here to help you achieve your vision for your bank interior. For help in choosing the best paint color and décor for your bank or financial institution, or to learn more about our commercial interior painting services, contact us today!