2 minutes reading time
(348 words)
Tips for Painting Exterior Brick
There are several tips for painting brick on your homes exterior, but first let's answer the burning question: why would you want to paint brick and what is its importance?

As you observe your local community you will notice many masonry structures have undergone some sort of painting through out their life, which could be due to a variety of reasons. The leading reason to coating your masonry is due to protecting the life of the structure. Some other concerns may be:


Concealing and improving the look of less attractive, low quality bricks
Covering up dirt, damage, or graffiti
Changing the color according to the taste of the homeowner
Attempting to protect broken/chipped bricks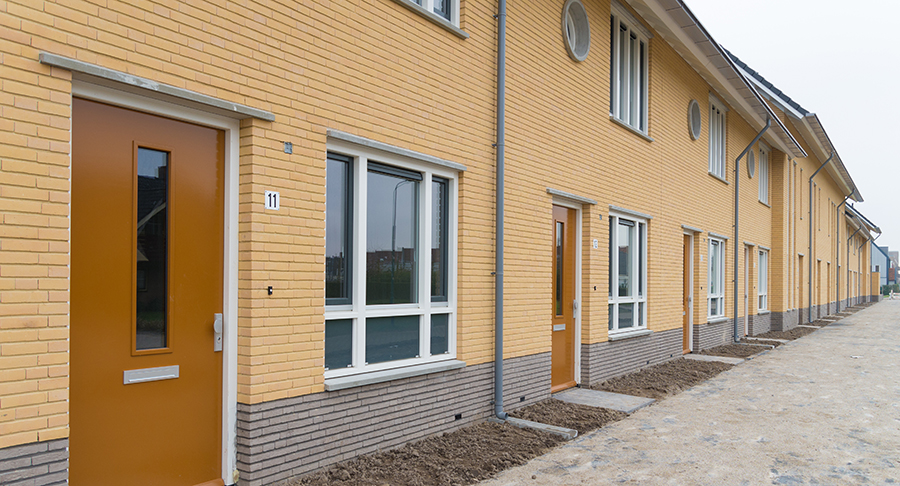 The painting of exterior brickwork presents many different challenges compared to interior brickwork, which was discussed in last week's post. Exterior bricks are exposed to the elements, and lower bricks can be affected by chemicals and natural elements in the ground.

The first step is to clean the brick walls. This step requires the brick to be power washed; A soapy water mix may be necessary to help remove some of the tough grime. If the surface has any mildewed spots a bleach-water solution may be more appropriate. Once dry, make any necessary repairs to the mortar or joints. Before you begin painting, the brick must be completely dry and should sit for at least twenty-four hours.

Using a brush, sprayer, or thick-nap roller, apply a coat of latex primer - use extra where there was mildew. This must be completely dry before applying a high-quality acrylic latex semi-gloss or glossy paint (lime wash can also be used).

When dealing with old structures and exterior brick surfaces, it is very important to complete the project the correct way. In order to ensure your project will be completed professionally, consult the trusted professionals at Major Painting Co. Our commitment to quality and years of experience will give your home or business the look you've always wanted. We hope you enjoyed our two part series on brick-painting, contact us today to discuss the possibilities for your interior or exterior brick needs!