2 minutes reading time
(429 words)
6 Tips for Painting Your Home's Exterior
Whether you just bought a new house, or the old, comfortable home needs a touch-up, a new paint job can be a daunting prospect. Luckily, we've got some helpful tips to share to keep your project running smoothly.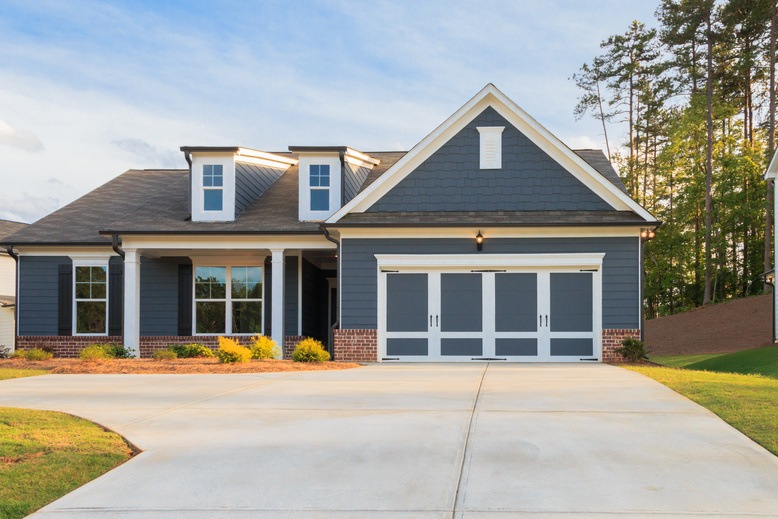 1. Check Your Weather Report
Plan your exterior paint project for a dry and warm time of year. Any moisture on the painting surface will prevent the paint from adhering, and paint in wet weather will not dry quickly or evenly. Be sure that you begin your project in warm dry weather that is expected to continue for at least three days.
2. Choose Your Paint and Primer
Make sure you choose the right paint for the exterior material you are painting. Some paints are better than others for certain materials, and some materials, such as wood and concrete, will need to be primed before they can be painted the color you have selected. We suggest opting for high quality paint, as the better the paint quality, the longer it will last, and the less it will cost you in the long run.
3. Clean and Smooth the Surface
Before you begin painting, be sure to repair any holes or cracks that may compromise the smooth surface of the exterior. This includes removing any loose, cracked, or chipped paint from the previous coat. Pressure washing and sanding the surface will ensure that your paint has a flawless surface to adhere to. For wood siding, check the quality of the wood and replace any rotting wood with new material.
4. Weatherproof Before You Paint
Caulk around doors and windows to ensure weatherproofing is complete before you start painting. This will ensure a smooth finish and prevent unsightly gaps at doors and windows. In addition, the coat of paint over caulking serves as an extra barrier to the elements.
5. To Prime or Not to Prime?
Prime stains & dark spots to ensure that the color is consistent throughout, particularly if your finish is a lighter color. Be sure to sand the surface after priming, for a smooth, uninterrupted finish.
6. Time to Paint!
Once you have a smooth, weatherproofed, and primed surface, cover your windows, fixtures, and air ducts with plastic to ensure they stay paint-free. Combine cans of paint in a five-gallon bucket to ensure uniform color, as color may vary slightly between cans of paint.
Contact a Professional
Painting your home can be a big job, and we are happy to help with any residential painting project. For more information about or services, contact us at Major Painting Company today!