2 minutes reading time
(408 words)
5 Tips to Avoid Common Exterior Painting Mistakes
In order to keep your home looking its absolute best, a quality exterior paint job is essential. Not only is a quality exterior paint job great for your home's appearance, it is also plays an important role in keeping your home protected and structurally sound. Therefore, it's important to avoid common painting mistakes when painting your home's exterior. Check out these tips to help you avoid common exterior painting mistakes.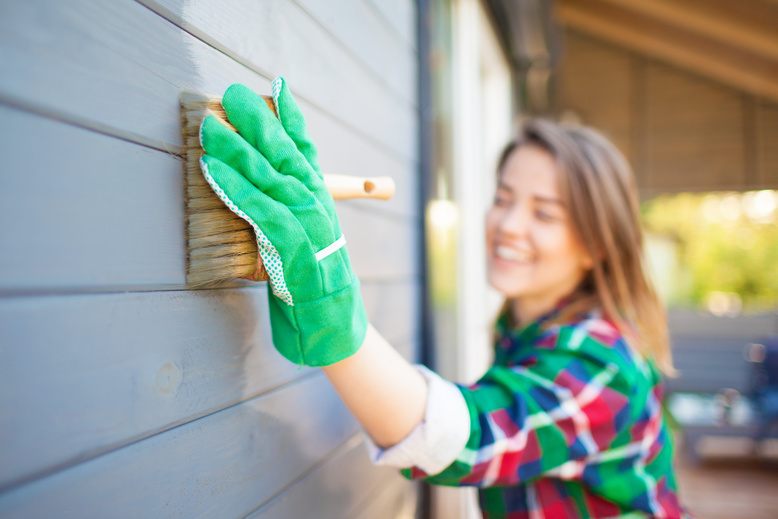 1. Properly Prepare Weathered Wood
Not properly preparing wood that has been exposed to the elements can lead to cracking and peeling paint after only a year or two, costing you more time, work, and money. To avoid this, sand the wood and then use a primer before you begin to paint.
2. Always Use Primer
You might be trying to save time or money, but you always want to use a primer before painting the exterior of your home. Using a primer will not only help improve the quality and look of your paint, but it will also help prepare any unpainted wood, leading to a cleaner, smoother paint job.
3. Repair or Replace Wood Rot Before You Begin Painting
There may be a few places where the wood has rotted. It is critical to repair or replace any wood rot before applying paint. Painting over wood rot won't fix the problem and can lead to more extensive damage and repairs down the road.
4. Always Use the Correct Type and Quality of Paint
It may be tempting to buy the cheapest paint option and save money now, but if you don't select the correct type and quality of exterior paint, you may find yourself repainting the exterior of your home sooner than you expected.
5. Check the Weather
Some paint, especially latex paint, won't adhere properly if the outside temperature is too cold. On the other hand, if it's too hot, this can impair the durability of the paint film. It's also important to make sure it isn't going to rain within 24 hours of painting, as the paint will need time to dry properly. Painting your home exterior in good weather conditions can mean the difference between a poor or quality paint job.
At Major Painting, we understand how important it is to get the job done right! With our residential exterior painting services, we guarantee a beautiful, properly protected home exterior. When you're ready to refresh the look of your home, contact us today!