2 minutes reading time
(394 words)
Interior Brick: 4 Tips for Painting a Brick Fireplace
Brick fireplaces can be beautiful focal points - or they can be total eyesores. If your home has a brick fireplace that makes you cringe or just doesn't work with your decor, let's do something about it! Here are a few tips for painting a brick fireplace that can help you turn your nightmare into a dream.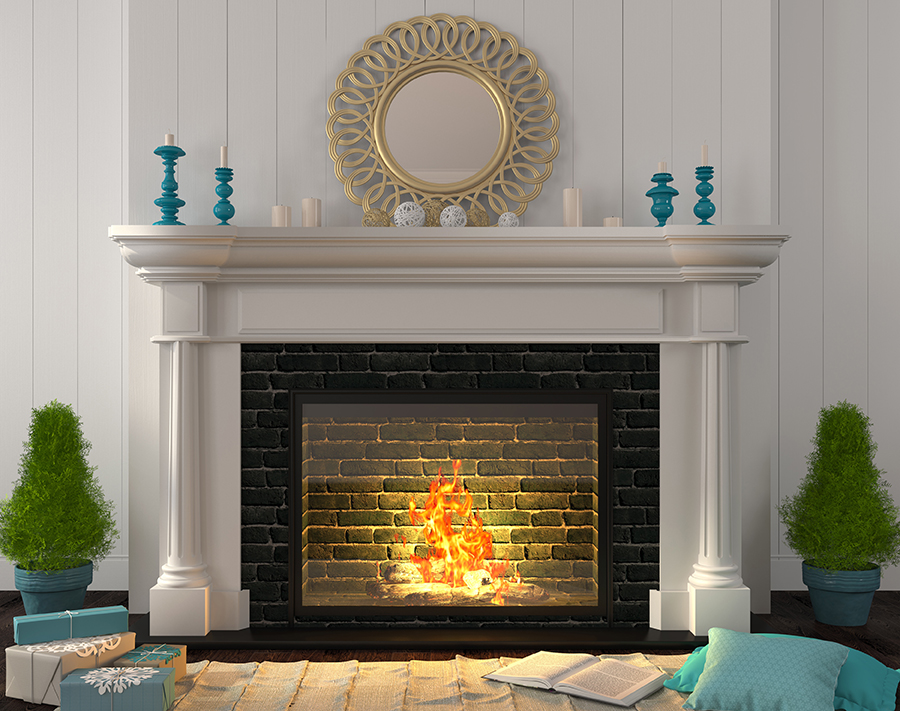 First, choose a color or two that fits the feng shui you are trying to attain in that particular room. For example, if you have a floor-to-ceiling brick fireplace, you may want it to blend it in with the rest of the wall color for a smooth, contemporary, or more fluid look - or maybe you just want to take the heaviness out of darker colored bricks. However, if the brick stops at the mantle, you may choose to set off the fireplace with a dramatically contrasting, eye-catching color that still coordinates with the rest of your room.
Before opening that can of paint, make sure the brick is completely clean and dry. Although there are many brick cleaning products out there, you don't necessarily need a special cleaning product to property clean interior brick. The most common method of cleaning interior brick is to simply mix water and soap and use a stiff scrubbing brush to penetrate the brick. Don't use a cleaner with acid in it or your paint could become susceptible to chipping.
Do you see any cracks in the mortar? If so, make repairs before painting and be sure the repairs are set and dry before you proceed to paint.
You can use either a brush or a roller with a thick nap to do the job. Unlike walls, you want the variations and textures of the brick to show, therefore choose a semi-gloss or glossy paint so the brick doesn't lose any of its natural character. Not only will the sheen give more texture, it will allow you to clean the brick much easier!


Painting brick can be trickier than it seems, so it's a good idea to talk to the professionals at Major Painting about the job you have in mind. We can offer you expert advice and high quality craftsmanship so your home is everything you want it to be. Look out next week for our second and last post in the series: Tips for Painting Exterior Brick.