2 minutes reading time
(431 words)
Simplify Your Next Paint Project With These Handy Products
Let's face it, painting can be a daunting task. Getting just the right shade is stressful enough, not to mention the act of actually doing the painting. If you're not careful, you'll end up burnt out before you even get started. However, if you have these helpful products on hand, you're setting yourself up for success!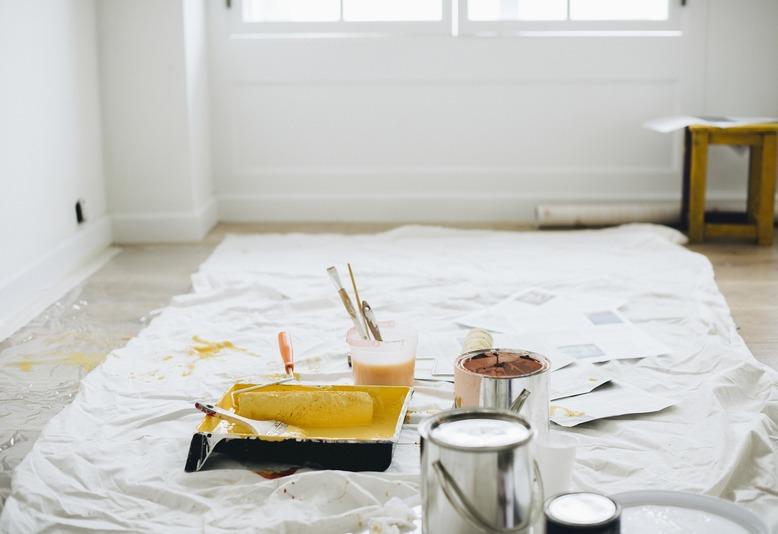 1. Brushes and Rollers
This seems like a no-brainer. Of course you need brushes and rollers. But not having the correct type (or quality) that you need for your project is a common mistake. Naps are the technical word for roller covers, and although there are many to choose from, not all are created equal. A high-capacity roller cover will hold more paint and drip less, so keep that in mind. Check out our helpful guide to learn more about how to choose the best paint roller for your job.
2. Mini Hand Tape Masker
This tool is perhaps one of the handiest when it comes to painting. After all, taping off trim and other surfaces you don't want paint on can be as time consuming as the actual paint job. This handy tape masker glides along like a dream, saving you time and effort.
3. Paint Spout
Don't waste a drop of paint with a versatile spout! Paint spouts fit to both gallon and quart size paint cans and can be found for less than a dollar.
4. Sticky Drop Cloth
Most people know that a drop cloth or a sheet of plastic are a must when painting but the problem is that they tend to move around a lot. With a sticky drop cloth, the cloth stays put and you ensure that no drips, splatters, or spills get on the surface below.
5. Ladder or Step Stool
A ladder or step stool is always handy when painting. Investing in an adjustable ladder that works for all your DIY projects is important.
6. Stack Rack
Stack Racks are particularly helpful when painting trim or doors. They make the job a breeze and allow all sides of your door or trim to be painted and dry at one time.
7. Rejuv-a-Roller
With this speedy roller cleaner, you can reuse the same nap again and again, Rejuv-a-roller can make clean up as fast as 30 seconds!
Whether your project is big or small, these items will help things to go along smoothly which means less stress, less mess, and great results.
At Major Painting Company, we strive to help you with all of your painting projects. For more information about our painting services, contact us today!