2 minutes reading time
(335 words)
Save Money by Investing in Caulking Repair
Repairs can be a real pain in the wallet. That's why seasoned commercial building owners know to keep their caulking in good repair. It is far more cost-efficient to repair the caulking on your commercial building before damages occur.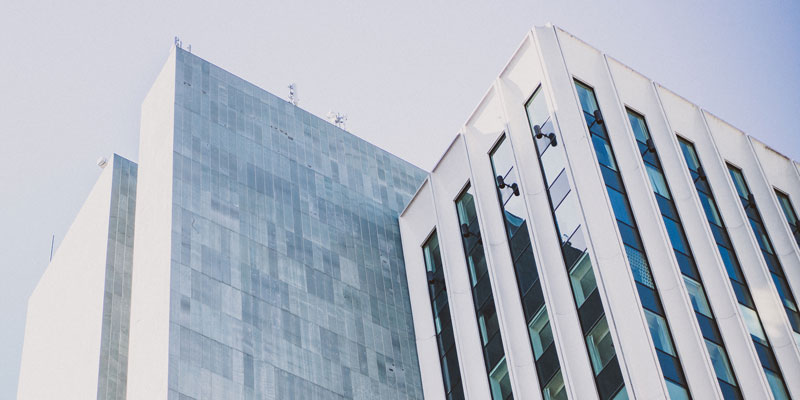 The Importance of Joint Caulking
Joint (where two surfaces of a building come together) caulking should always be kept in good repair. Joint caulking protects your building from damaged substrates, water penetration, and energy inefficiency in leakage.
Expansion joints are where two substrates come together on a building. They allow for a building's natural movements. Keeping the caulking in those areas maintained is imperative to a building's structural integrity. If the structural stability of a building is affected, it could be a major safety risk to anyone that enters your building.
Caulking Provides Insulation
Caulking helps seal a building. Making sure your building is properly sealed keeps water, air, heat, cold, and even noise out. Not only does this provide a more pleasant and comfortable experience for anyone inside the building, it also can help lower energy bills.
Versatility and Appearance
Caulking can be used on a wide range of surfaces and can even be painted over. It prevents mildew from growing in and on your building and makes for easy water removal. Caulking also protects your building's value. As the building becomes damaged by water and other environmental damages, its value decreases, so caulking can prevent that.
When to Repair
Over time, caulk dries, begins to crack, and loses its elasticity. Caulk is generally good for about 10 years, but it's best to perform regular inspections. If your caulk appears to be brittle or is cracking, you should repair it immediately.
We Can Help
If caulking has you stumped, let Major Painting help you. We have years of experience with caulking, commercial and residential painting, and more. We will perform an inspection and then give you a fair, upfront price. For top quality work on your next commercial building or residential home project, contact us today!