2 minutes reading time
(410 words)
Get Your Building Ready for Winter with Caulking Repair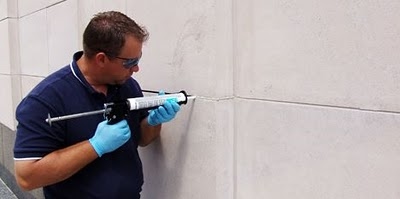 As winter approaches, it's your job to ensure your building is ready for the change in weather. You don't want the snow and ice to cause problems, so it's important you take certain steps to keep the building sealed before it's too late. Caulking repair is one way you can ensure all the cracks and holes in your building are closed up tight for the winter.
Signs You Need New Caulking
There's a chance you've already caulked around your building, and may not consider it a top priority. A professional will tell you however, there are some reasons to have it done fresh before winter. Some signs you need new caulking include:
Cracked or brittle caulking – If you have previously caulked the cracks and breaks in your building, there's a chance the weather has made it brittle and caused it to crack. You will need to have it redone so those little cracks don't allow any moisture in.
Water penetrating the building – If you have seen water inside your building, chances are it's coming from a source outside. Perhaps there's a new crack that was just created, or maybe the caulking failed or was applied incorrectly. In any case, caulking repair might be in order.
New items installed recently – Sometimes when new utilities are installed, or even new windows and doors, there are spaces that are left open. These are often very small spaces, but they need to be caulked to keep the winter weather out.
Benefits of Using Caulk
Historically, caulk was used on ships, allowing them to be watertight. Over time, it spilled over into other construction projects, such as commercial buildings. It's a flexible compound that can be used in a variety of applications, and for almost any crack or hole in a building. There are different types of caulk designed for different purposes, and a professional will know exactly how to install the caulk your building needs.
Caulking repair is an important step in readying your commercial building for winter. Contact Major Painting today for help in getting it done. To learn more call 816-795-9049 or This email address is being protected from spambots. You need JavaScript enabled to view it.