2 minutes reading time
(411 words)
Commercial Caulking Repair: Protecting Your Building This Winter
Caulking was first used to make wooden ships watertight. Shipyards used various products, such as cotton and tar pitch, as a waterproof filler and sealant to fill the gaps and seams on wooden boats and ships to make them watertight. When applied to a building, caulking serves a similar purpose and is a critical element in protecting your investment from damaging environmental factors.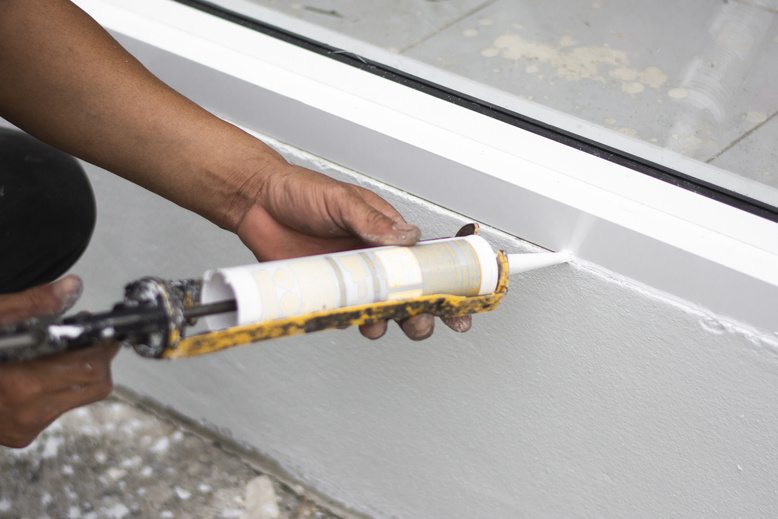 What is Caulking?
Caulking is a flexible, waterproof compound used to seal joints or seams against leakage in various structures. While originating in the shipbuilding industry, caulking has a variety of uses when it pertains to buildings.
There are various types of caulking used in buildings, each designed for specific purposes. For a caulk to do its job effectively and provide lasting protection, it must be the correct product for the application and be applied correctly.
Why is Caulking Important?
Modern caulking products are flexible sealing compounds used to close up gaps in buildings and other structures to protect the building from environmental damage.
Caulk is used to fill gaps and seams in a building to protect against water, air, dust, and insects. Properly applied caulking protects the structure from damage such as water or insects entering the insides of the walls and damaging the structure.
While protecting your building from harmful environmental effects is the top priority, caulking also serves other purposes in addition to protecting from the elements, such as providing insulation during colder winter months and noise prevention.
Signs That You Need a Caulking Repair
The first sign that caulking may require repair is that the caulk is cracking or brittle. There may be no signs of damage from the elements, but if the caulking deteriorates further, damage may occur in the future. Being proactive at this point is far more cost-efficient than waiting until it is too late when damage occurs and additional repairs are required.
Visible water that has penetrated the building is a significant cause for concern and should be addressed immediately before severe damage can occur. Signs of moisture and water mean that the caulking has failed, posing a substantial problem for your building, and a professional should be consulted immediately to reseal the building as soon as possible.
Our professionals at Major Painting Company are experts at assessing your building's caulking needs. Failed caulking can lead to severe structural damage and expensive repairs. To learn more about caulking repair and how to protect your building from damage, contact us today!