It's a brand-new day and you're eager to slap on a fresh coat of paint to spiffy up your dwelling. You've got the can of paint, brush and rollers, and plenty of time. But have you got the weather on your side? Paint is greatly affected by seasonal and temperature changes, so exterior painting can become a disaster if the proper conditions aren't met during application. Monitoring the forecast is essential to preserve your paint job, prolong its lifespan, and prevent painting in miserable conditions. Consider these factors before starting your next paint project.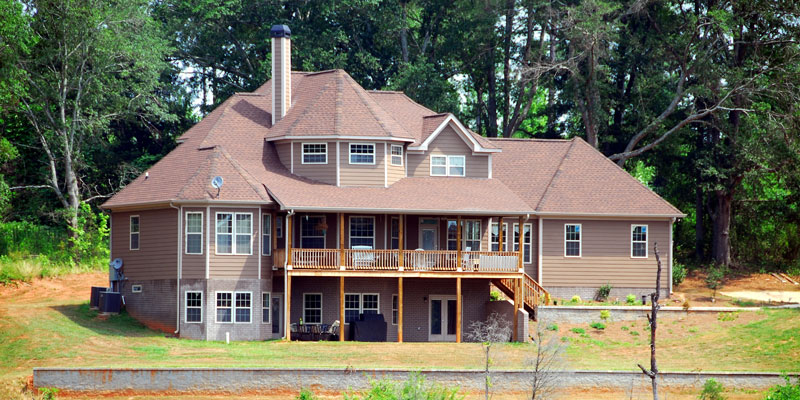 Hot Weather
In the summer, temperatures can reach into the 90s or higher. This is bad news for your paint project. The higher the temperature, the faster the paint will cure, where they dry and harden faster. Hot weather can cause bubbles in the paint, which is opportunistic for peeling, cracking, or chipping long after application. Hot weather also changes the surface temperature of your substrate. When applying paint, you want to make sure you're applying coating to an elevation that is shaded or cooler from not being in the sun for very long. The hotter the surface temperature, the faster the paint cures, and the harder it is to work with. The most common problem when working in high temperatures is where the paint flashes, and you can see all the spray or roll marks when you stand from the side.
Wait for a cooler day before tackling that big paint job. Even better, allow for the sun to set a little by working on the areas that aren't in direct sunlight, so you can still get the job done on the day you want.
Type of Paint
The type of paint you use to coat your building may require different temperatures for proper drying. Oil-based paints work best at temperatures higher than 45 degrees Fahrenheit, while latex and acrylic paints need at least 50 degrees or higher for superior results. Different paints also perform differently on various surfaces, reacting distinctly in changing summer weather, like extremely hot concrete in direct summer sun all day.
Make sure you understand what kind of paint materials you have, the types of surfaces you'll paint, and which temperature would suit them, or you could ultimately have an unintended mess on your hands.
General Recommendations
Overall, choose to paint on clear weather days when temperatures range between 60-85 degrees. The paint will adhere properly to the surface area, without causing any cracking, chipping, or other unsavory consequences. You may have areas that are cooler or hotter depending on shading throughout the day, so keep that in mind for your paint project.
We provide quality exterior and interior paint jobs for your home or commercial building. Contact us for more information to determine whether we're the right fit for you!