2 minutes reading time
(347 words)
DIY vs. Hiring a Professional Painting Company
The do-it-yourself movement has taken over, and it is tempting to consider tackling your home improvement project in an effort to save money. However, it is important to carefully weigh your options to determine if hiring a professional may help you come out ahead. As you plan your next house painting project, keep the following factors mind.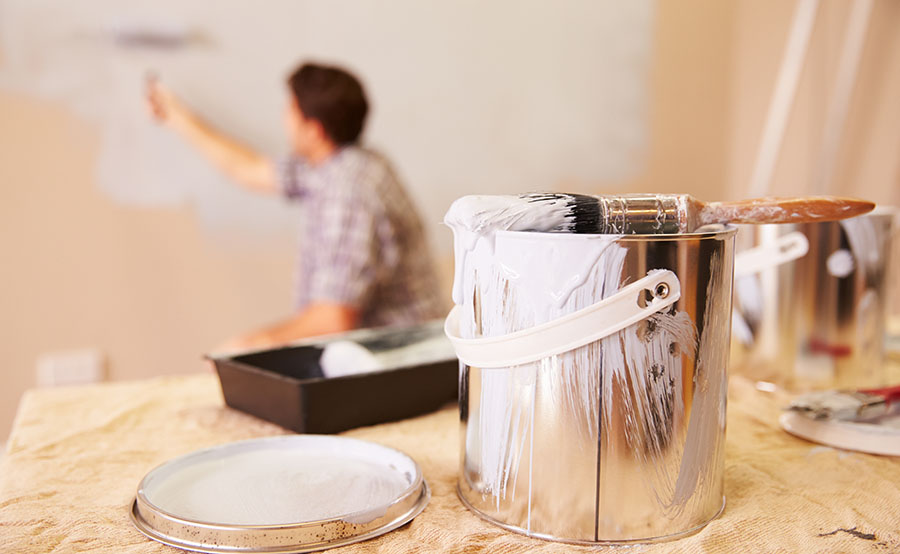 How Much Time is Available
While painting one interior room or a single exterior door is a fairly simple weekend project, painting an entire house can be too much to tackle single-handedly. Spend a few minutes assessing the areas of your home that need fresh paint, and consider a professional if it requires multiple rooms or the entire exterior.

Cost of Supplies
Many homeowners falsely assume that a DIY project always leads to savings. Unfortunately, paint, rollers, sprayers, tarps and ladders all add up to serious money, especially if you make a mistake in your calculations. Spend a few minutes considering the tools that you have available, and how much you can honestly plan to spend on new equipment in your budget before you buy that first can of paint.

Professional Expertise
From picking out the right color to knowing how to avoid drips and splatters, professional assistance always results in a superior result. If you have never painted before, then it is best to start small with a single wall or a less noticeable area of your home. For curbside appeal, however, the quality of a professional painting company will shine through.

Painting Safety
Accidents happen, but there are ways to prevent them from happening. Safety is a major concern, and might not properly be addressed if you decide to paint your house yourself. Many areas around homes call for not just ladders, but scaffolding and even lifts. Our painting professionals are safety trained and familiar with all the safety precautions needed to ensure everything runs smooth.

If you are still on the fence regarding whether or not you can successfully paint your house, then contact us today so we can help you assess your residence and make the right decision.