How Building Owners Benefit from Professional Painting Services
When your building needs repainting, it can be difficult to see the fun in it. Each step can feel as daunting as the last. In order to keep your building looking its finest, there are quite a few things to consider, including paint color and type, amount of paint needed, necessary equipment, and amount of time it will take to complete the entire process. Hiring professional painters to complete this process for you can help ease your stress and save you time and money.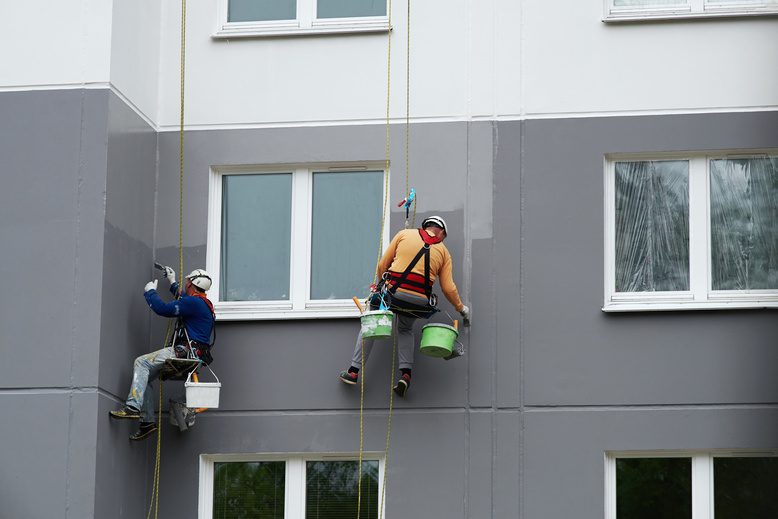 Professional painting services are the obvious time savers, but they provide so much more.
Help in Choosing the Perfect Paint Color and Type
First, professional painters know the right type of paint to use on your structure. If outdoors, climate is a consideration. If inside, space usage and ambiance are considered. Your painting professional will detail how many coats are needed and then provide a color selection for the topcoat. They know which colors create the effect you want the area to have on the viewer. Do you want the building to blend in with the landscape or stand out? Do you want your inside walls to be a calming color or a color that excites the imagination? Professional painters can help you choose the perfect paint for your building.
Provide the Necessary Equipment
To complete your building's paint job, equipment such as ladders, painting tools, painting tape, tarps, etc. are all needed. Your painting professionals will provide all the necessary equipment for your project and will work with you to choose a time for the job to be done so that it does not interfere with your business.
Expertise and Efficiency
With professional painting services, your project will be completed quickly with as little disruption as possible. Professional painters are trained to paint difficult to reach spots and will ensure a clean, professional, and consistent look throughout.
For more than 30 years, Major Painting has worked diligently to ensure all our clients' needs are considered and the project is completed in a professional and timely manner. To learn more about our company and painting services, contact us today!