You know that your office's appearance makes an important impression to the people who walk through your doors, but have you ever thought about how your bathroom area might influence your visitors' opinions of your business? Taking the time to match your bathroom colors with your office space will ensure that your visitors have an overall positive impression of your office.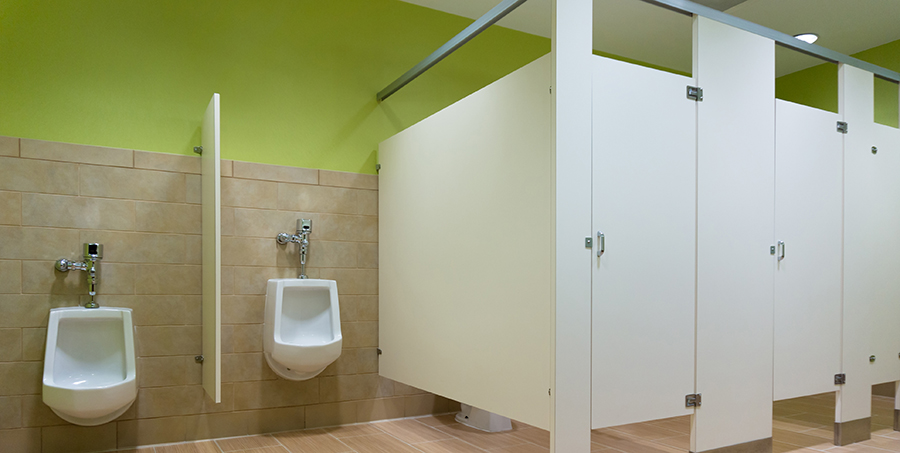 Consider painting the bathroom a different color than the main office
Although there's nothing wrong with painting your bathroom the same color as your main office, keep in mind that this strategy will create a monotonous overall effect. Instead, create more visual interest and show your visitors that you put thought into your office layout by choosing a bathroom color that pairs well with – but isn't the same as – your office.
Create a sense of continuity by keeping some elements the same
If you decide to paint your bathroom a different color than your main office, you'll likely wish to find ways to create a sense of continuity between rooms. This can be accomplished by using the same trim color that you use in the main office, by adding decorations that match the theme of the main office, or by using the same fabric patterns in both rooms.
Use accent colors from the main office as base colors for the bathroom
One strategy for ensuring that your bathroom matches your main office is to choose a decorative item from the main office and use it for color inspiration. For example, if you have a painting whose style matches particularly well with the main office, you may wish to use it as a color inspiration for your bathroom design.
If you're repainting your bathroom or office space, please feel free to contact us to see how Major Painting Company can help!