1 minute reading time
(294 words)
Top 3 Popular Bathroom Paint Colors
Everyone wants to keep their bathroom fresh. However, it's sometimes easy to forget that every once in a while that includes a fresh coat of paint! Not only will a new coat of paint keep you your bathroom up to date with the latest trends, but it can also ease streaks and water damage.
Unsure how to transform your restroom into a clean, aesthetically pleasing space? Check out some of our top bathroom paint color recommendations.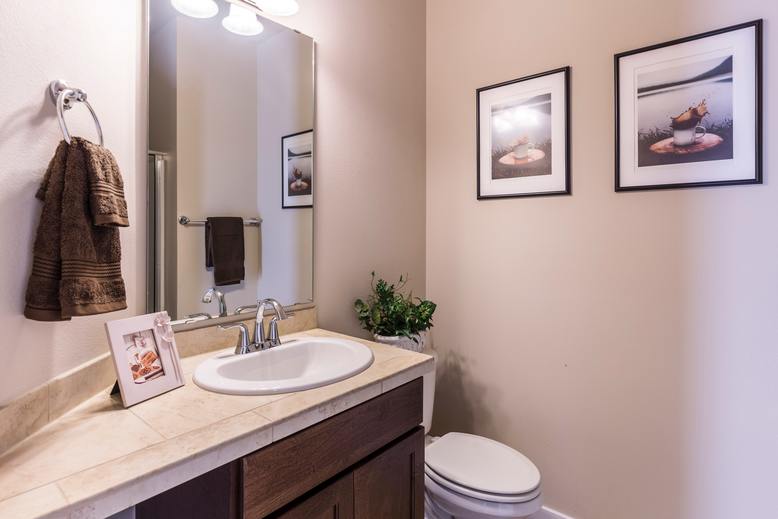 1. Navy
If you're feeling bold, blue's edgy best friend may be the perfect fit for your bathroom. This dark hue will allow light appliances to pop while providing you with a secluded and peaceful retreat.
2. Powder Blue
Powder blue will look right at home in your powder room! Employing a subtle touch of color on your walls will brighten up a space without limiting your decorating options.
3. Off-White
We know, it sounds boring at first. However, sticking with the basics will allow you to mix and match color schemes for appliances and accessories. This simple finish on your wall will keep your bathroom feeling clean and classic.
Tackling Your Painting Project
Unfortunately, with bathrooms, the biggest challenge is not just selecting the perfect paint. Awkwardly placed appliances and fixtures can make navigating your paint's canvas a nightmare.
Fortunately, our painting professionals at Major Painting have over thirty years of experience bringing projects to life. Based in the Kansas City metro area, our painting experts are ready to bring our residential painting services to your home. No matter what shade you choose, we will expertly apply paint to your walls while achieving the highest standards of safety and quality.
To learn more about our residential painting services, or to schedule your home's transformation, contact us today!