2 minutes reading time
(419 words)
Jeopardizing the Longevity of Your Commercial Paint Job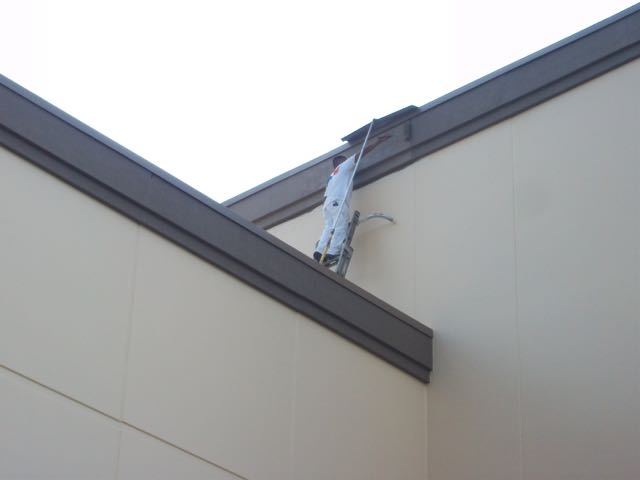 Covering a commercial location with paint can be a tricky business. With so many surface types, such as metal, wood, brick, paneling, or drywall, it can be hard to find a paint that does not peel or easily flake off. Without following important instructions, your commercial paint job might start to deteriorate long before you are able to get your investment out of it.
Prepping the Surface
One of the foundational rules of commercial painting is a careful preparation of the surface. Whether the goal is an exterior or interior paint job, the entire surface needs to be thoroughly cleaned. This includes pressure washing exterior areas and removing and sanding chipped paint. If the surface has rust on it, an abrasive blaster can be used to remove the old paints and provide a smooth surface.
Applying a Primer
In order to save time and money, many companies opt to forgo a complete primer application before the paint job. Even though there are many paints that include a primer, commercial painting jobs require the strength of a rust-inhibitive primer or have tough surfaces that need additional priming to ensure a smooth and lasting coating. Allowing plenty of drying time between coats will also make a difference with peeling and flaking. For a primer, make sure the application has at least 48 hours of drying time before paint is applied.
Splurging on the Paint
If you want your commercial paint job to remain smooth and last for years, do not be cheap about the paint. A quality paint job requires high-quality paint. It will save money in the end, as you need fewer coats and fewer touch-ups down the road. A quality paint will also stand up to the type of material it is coating.
The team at Major Painting is known for following these best practices, so give us a call for an estimate and guarantee a job well done. Without proper time and effort, it's only a matter of time before your paint job will begin to peel and wear down. Contact us today by calling 816-203-0466 or This email address is being protected from spambots. You need JavaScript enabled to view it.!