2 minutes reading time
(382 words)
Interior Painting Design Trends: Color Blocking
Color blocking is a trend that has become very popular in the interior design world. While the concept of painting walls or surfaces in different blocks of color is straightforward, there are many styles of color blocking to consider.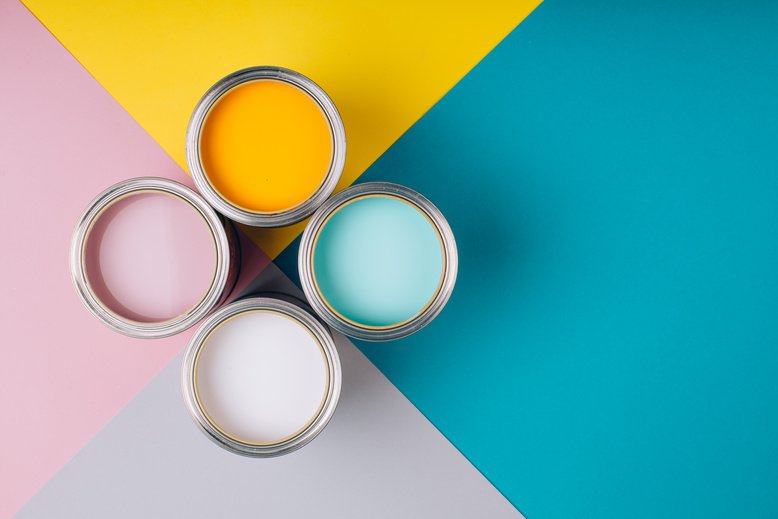 Bold Hues
One of the most popular color blocking styles involves using bold hues on different walls of a room. Think yellow, orange, cherry red, lime, or fuchsia. Not for the traditional home design lover, color blocking with bold hues is an outstanding way to highlight a small space and express a design aesthetic that is innovative and daringly creative.
Before choosing this style, consider whether you can make your existing decor blend well with walls of bold statement. If your decor is already unique, boho, artsy, eclectic, and colorful, bold hue color blocking will likely work very well. If, however, your decor is more traditional, color matching, or earthy, another color blocking option will likely work better.
Variations of one bold hue, such as light, medium, and dark lime on separate walls is also a great way to go for those who want bold but not too bold.
Earth Tones
Earth tone color blocking, chosen from browns and other natural hues, is ideal for adding depth and layers to spaces, especially for larger rooms and family rooms. Earth tones also have a calming, peaceful effect on the mind.
Envision a space where conventional colors meet creativity, homely atmosphere meets beauty, or naturalist design meets luxury. Earth tone color blocking effectively blends the comfort of home with the design trends of today.
Unique Colors
Sitting in between the extremes of bold hue and earth tone color blocking, unique colors offer an alternative rich in choices. Think about colors you love, yet haven't often seen painted on interior walls, such as teals, purples, and peaches. Don't be afraid to go dark or light or incorporate bold hue elements or earth tone elements with your unique color choices.
From colors reminiscent of newly mined layers of stone to whimsical colors fresh out of a fairy tale, unique color blocking can help you to create interior spaces that express your personal style.
For more painting tips and trends, or to hire a professional to help you achieve your desired look, contact us at Major Painting today!