If you've ever painted your home or office, then you know that paint fumes can quickly become unpleasant and even overwhelming. Additionally, paint fumes can actually be hazardous to your health. Fortunately, there are several steps that you can take to minimize the presence of paint fumes in your home or office.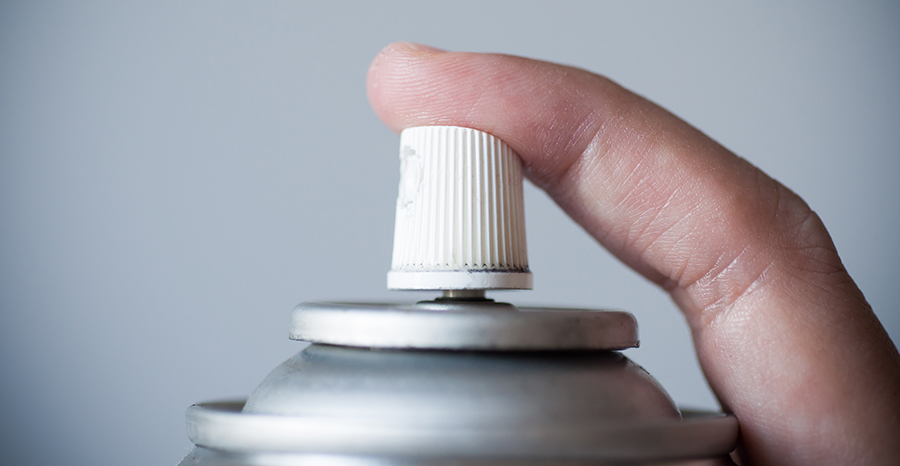 Choose Safe, Low-VOC Paints
One of the best ways to reduce paint fumes is to avoid creating them altogether. Conventional paints release compounds known as volatile organic compounds, or VOCs. These are substances give paint its strong odor, and they can lead to a variety of unpleasant symptoms such as dizziness, headaches, and throat irritation. As the name implies, low-VOC paints are manufactured with minimal VOCs, making them an excellent choice for reducing paint fumes.
Ensure That You Have Adequate Ventilation
Whenever you work on an indoor painting project, it's essential to make sure that you have adequate airflow. Keep the door open, and open as many windows as possible both within and near the room being painted. To further improve ventilation, you can use fans to keep air circulating out of the room.
Absorb Unpleasant Odors Using Natural Methods
In addition to taking the steps above, you can also reduce paint odors by using natural substances. One suggestion is to fill empty bowls with salt, lemon, and vinegar. This will help absorb unpleasant paint smells. You can also set out boxes of baking soda, which is another highly odor-absorbent substance.
Are you considering beginning a new interior or exterior painting project? Please contact us to learn more about how Major Painting Company can help! We care about your safety as well as our own, and always ensure that our environment is sound when painting commercial and residential buildings.