2 minutes reading time
(423 words)
Healing Hues for Medical Waiting Rooms
Most people experience some level of anxiety when they have to wait in a doctor's office or clinic. The surroundings can be unfamiliar and the wait can feel like it's dragging on forever. However, there are ways to help make medical waiting rooms feel calming and relaxing. The right paint colors can play a major role in reducing anxiety and inspiring trust. Keep reading to discover some of the best paint colors to use for your medical waiting room.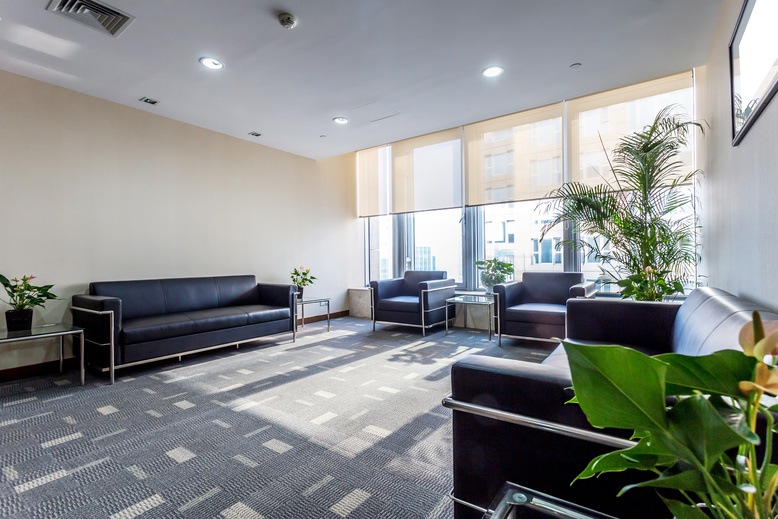 Top Paint Colors for Medical Waiting Room
Light Blue: Light blue is an excellent choice for medical waiting rooms because it is associated with tranquility and relaxation. It can help to calm patients and create a peaceful environment.
Dark Navy Blue: A darker shade of blue like dark navy blue is also very beneficial in medical waiting rooms, as it reduces stress levels and inspires trust.
Green: Green is another calming color that can help to reduce anxiety and stress. It can also help to promote feelings of tranquility and peace.
Yellow: Yellow is a happy, upbeat color that can help to promote joy and optimism when used correctly. However, this color should be used sparingly, as too much yellow can actually increase anxiety.
Brown: Brown is a comforting, calming, and grounding color that can help to reduce stress.
Neutral Colors: Neutral paint colors such as beige, tan, and gray can help to create a relaxing and calming environment, while also keeping the room feeling clean and organized.
Purple: Purple is often associated with luxury and royalty. Small touches of purple in your waiting room can help portray sophistication and inspire trust.
Paint Color Combination Ideas
Combinations of the above paint colors can help to reduce anxiety and inspire trust. For example, blue and purple together create an air of calmness and sophistication. Green and blue create a sense of peace and tranquility. Green and yellow are cheerful and optimistic, while brown and beige are warm and comforting.
Contact Our Commercial Interior Painters
When choosing paint colors for medical waiting rooms, it's essential to consider the effect that they will have on patients. By using colors that promote relaxation and trust, you can help to make the waiting experience a little more pleasant.
If you're looking for a professional painter to help you with your medical waiting room, Major Painting can help. We offer quality commercial interior painting services that can help to transform your space. To learn more about our commercial interior painting services, or to request a free estimate, contact us today!