1 minute reading time
(299 words)
Don't Neglect Ceilings When Painting Businesses
Give your customers and clients a reason to keep their heads up. Spruce up the ceiling of your business and have their eyes roving upward. The ceiling of your business acts as your fifth wall, and you as a savvy business owner can take that ceiling to new heights by adding color. It's even possible to make a ceiling height look taller (or shorter) depending on the color you choose for it!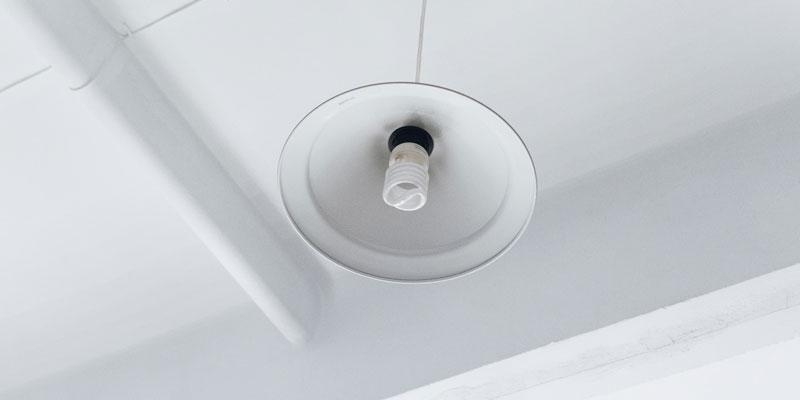 If you're looking to add some shazam your business's ceiling, don't be afraid of color. Almost everyone has a white ceiling, but it's often not a required color. It's usually not even a desired color, truthfully. What about a soothing blue to mimic the overhead of the great outdoors, a masculine taupe color to add warmth to the space, or a bold, darker hue to really set your business a shade apart from others? Looking at the top trending colors; golden yellows, trendy turquoise, and boastful black all make the list. What's not on that list? White. There's not a white in sight.
We don't recommend adding a bunch of vibrant yellows to your walls and a bold black shade to your ceiling (unless your business deals with honeybees, in which case, that might be very fitting). For most professional places, adding color to a ceiling means choosing visually pleasing wall color wisely. Muted shades, pastels, or a cream color on walls will work well with a bolder shade on the ceiling. Also, these color combinations can strategically direct attention around the room, like if you wanted to make your wall art pop.
Get inspired to change up your office color pallete. Move your color scheme from blah and boring to bold and beautiful. To learn more or for more commercial painting tips, contact Major Painting today!