2 minutes reading time
(336 words)
Dealing with Furniture When Painting Inside Your Home
You've chosen your colors, bought the paint and supplies, and you're ready to get started. There's just one small problem: what do you do with your furniture? You could do your best to paint around it, but there are better ways to handle painting a furnished room in your home.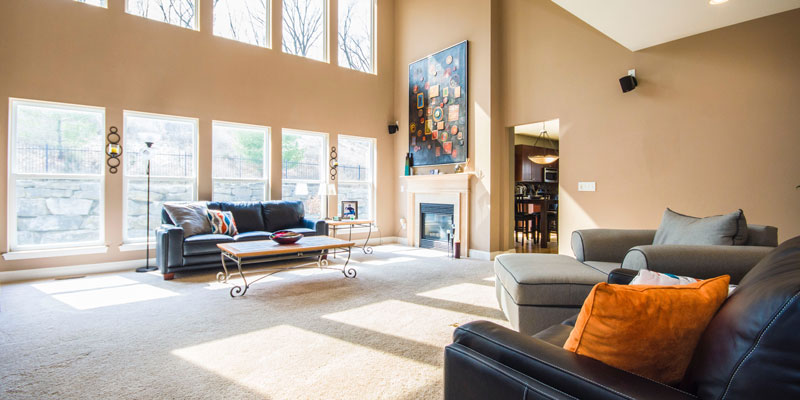 Paint First
The best scenario is initially having an empty room. If you have not moved into the space yet, take advantage of the empty space and paint now. It is much easier to paint a room when you don't have to worry about moving and covering your furniture and other belongings. You may still want to use some drop cloths to protect the floor, however.
Move the Furniture
If you are already living in the home or apartment space, it may be a good idea to move some or all the furniture out of the room you want to paint. If you can temporarily relocate the furniture to another room in your home, you will give yourself a better blank canvas. Just be careful when you move everything back in that you don't scuff your freshly painted walls!
Use Drop Cloths
Plastic sheets and drop cloths come in a variety of sizes. If you are unable to move the furniture to another room, move it away from the walls you plan on painting. Gather it all in the center of the room, and cover everything with a quality plastic sheet or thick drop cloth. This will help protect your furniture from unwanted drips and splatters.
When painting the ceiling, you may need to shuffle the furniture around as you go. Be sure to completely cover everything after you have moved it, and be careful of any wet paint that has found its way onto your drop cloths.
With a little preparation, you can save yourself time and protect your furniture. Of course, the professionals at Major Painting are always available to help with any painting project. Feel free to contact us for more information today.