2 minutes reading time
(384 words)
Creating Curb Appeal with Paint Selection
Is your home looking a little... blah? Painting the exterior may be just what it needs to make it look refreshingly bright and inviting! However, picking new exterior paint colors can often feel overwhelming. There are just so many colors from which to choose! Here are some tips to help you narrow down the choices.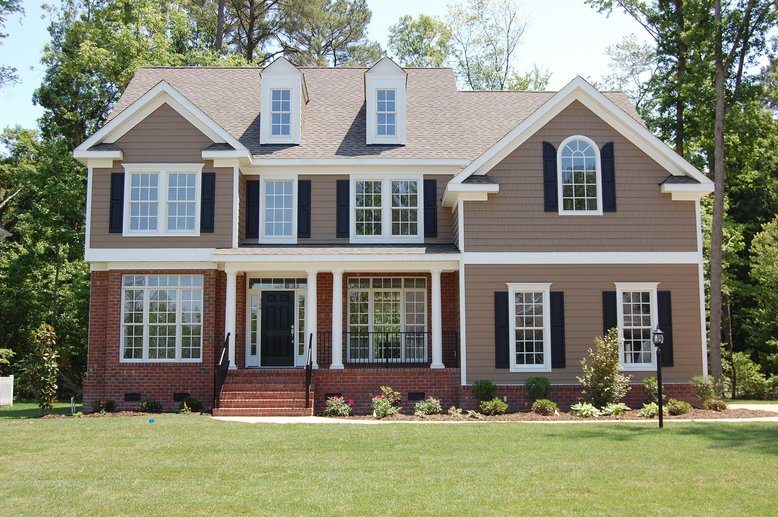 Find a Color Scheme that Fits Your Home
The colors you choose should fit your personality, your home's architectural style and age, and your neighborhood's overall aesthetic. A bright color scheme that looks perfectly paired with contemporary architecture would probably look out of place on an older home.
You'll want to choose an overall color scheme that creates a welcoming curb appeal. Curb appeal entails more than just the color you choose for the siding. The color (or colors) you choose for the front door, window trim, shutters, screen doors, and other exterior elements need to work with your main color as a cohesive whole. The result should be an aesthetically pleasing and inviting home that reflects your personality.
Consider These Color Combinations
We've listed a few popular paint and trim options to get you started.
Warm neutrals are always in style. Try pairing cream, taupe, or tan with dark blue or blue-green trim. For a brighter pop of color, choose a red with a blue undertone or a warm orange, salmon, or coral.
Gray walls offer a wealth of trim options. Complement light gray with a sunny yellow or brilliant red. Medium gray looks great with rich green trim, and robin's egg blue pairs perfectly with charcoal gray.
Dark blue or deep brown look best with a color that offers plenty of contrast. Sunny yellows pairs well with dark blues, while powder blue is stunning against a rich brown.
Highlight your red brick home with a bright red door with white trim. Other good trim options for red brick include dark green, chocolate brown, navy blue, or even black.
Tan or orange brick looks best when complemented by warm, earthy browns or greens. Charcoal gray is another great option.
Major Painting Provides Professional Painting Advice
At Major Painting Company, we have the experience, crew, and equipment needed to have your home looking refreshingly new and inviting in no time! Contact us today to request your residential painting estimate.