2 minutes reading time
(495 words)
How Frequently Your Home's Exterior Should Be Repainted
When it comes to keeping the exterior of your home in good condition, keeping up with regular maintenance and repainting when necessary is essential. While the short answer is 8-10 years, how frequently it should be repainted really depends on numerous factors such as: the quality of the previous preparation and paint, where your home is located, what your home's exterior is made of, and how well you maintain your home's exterior.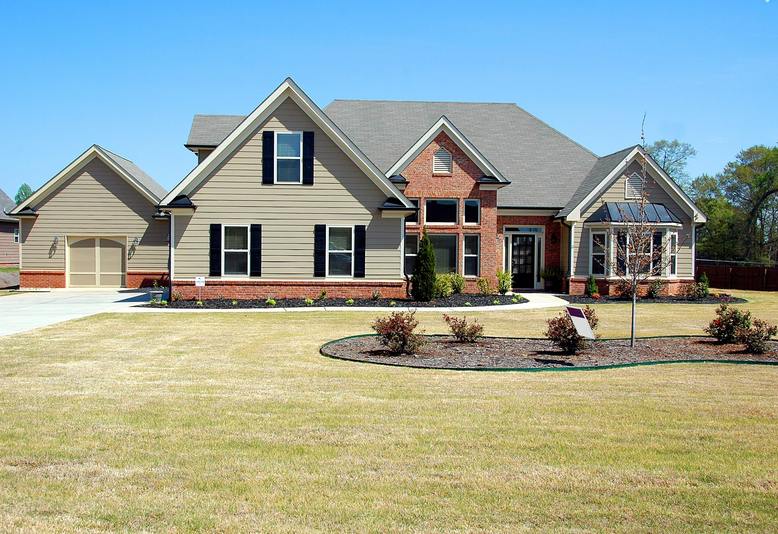 Where Do You Live?
Believe it or not, where your home is located can affect how often your home needs to be painted. If you live in the open plains of the mid-western part of the U.S., you might receive more sunlight than your counterparts who live along the coasts or near the mountains. Direct sunlight can cause your paint to stain or fade at a faster rate.
Maybe your home is near a river, lake or wetlands. Or your area tends to receive more rainfall than others. These areas can have a higher concentration of moisture which can be extremely damaging to your home, depending on its exterior substrate. If you have any type of wood for your exterior, it will absorb moisture over a period of time if it is not well maintained. This can make it easier for insects to chew away and infest your home. Even if your home doesn't have any infestations, wood can eventually grow mold, moss, or mildew which will slowly eat the wood away and cause some severe structural integrity issues.
What Quality of Paint Was Previously Used?
Did the previous painter give you a high quality paint job? Inexperienced painters can leave small streaks of unpainted or stained sections on your siding. While sometimes it might not be as big of a visual issue, this makes your home less protected in certain areas and can cause an uneven amount of damage in the long run. If you used a lower quality of paint, you might actually need to have your home painted every 5-6 years opposed to the average 8-10 years. A big factor of how long your paint job lasts is also the preparation that's completed to the home prior to painting. This preparation phase should contain pressure washing the home, scraping all loose paint, spot priming any bare areas of wood and caulking as needed.
What is Your Siding Made Of?
If your home has wood siding, painting its exterior is essential in keeping it in good condition and preventing wood rot. Vinyl is becoming a very popular siding for homes these days due to the relatively low maintenance it needs when compared to wood. Texture 111 is another popular siding choice because it is inexpensive compared to the real wood it is mimicking. However, it is untreated so it is more susceptible to damage and requires more maintenance.
If you're in the local Lee's Summit or Kansas City area and need your home repainted, contact us today for your free quote!