2 minutes reading time
(377 words)
5 Places to Use Oil-Based Paint
Are you debating whether or not to use oil-based paint for your next painting project? While latex paint has become a popular option, there are still several advantages to using oil-based paint for certain painting projects. Keep reading to discover five areas where you should be using oil-based paint.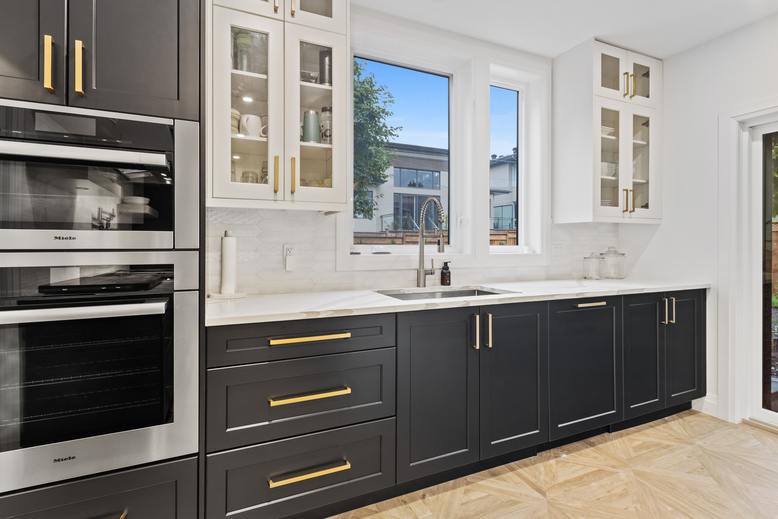 1. Exterior Trim
Your home or building's exterior trim is subject to the various environmental effects of the Midwest and needs the protection that oil-based paint provides. These moisture-resistant paints provide a finish that's hard, durable, and abrasion-resistant. That's just what your trim needs when a storm is lashing your home with torrents of water and flailing tree branches!
2. Doors & Interior Trim
Interior doors and trim receive a lot of contact as occupants move throughout your home or building. The hard enamel finish of oil-based paint can stand up to all of that handling a lot better than the softer finish of other paints. Oil-based paint will resist scratches, abrasions, and stains, and any dirty fingerprints can be easily washed right off the smooth, slick enamel surface.
3. Kitchens & Baths
These high-humidity rooms need the moisture-resistance of oil-based paint. Since these rooms are also heavily-trafficked areas of the home, you'll want paint that can stand up to regular cleaning and scrubbing.
4. Cabinetry
Cabinets may be handled even more frequently than doors. Like doors, they require protection from the scratches, abrasions, stains, and just plain dirt that comes from hands touching them all day. Oil-based paint will help keep your busy kitchen looking grime-free.
5. Metal Surfaces
When painting metal surfaces, oil-based paint is the better option. Latex paint is water-based paint and that watery base may potentially cause your metal surface to develop rust. Once metal starts to rust, its surface becomes bubbly and pitted. That uneven surface will soon cause the paint above to look just as ugly as the rusting metal below. In addition, oil-based paint adheres better to metal surfaces.
Contact Our Professional Painters
At Major Painting, we have the experience, knowledge, and skill needed to help you achieve a lasting, quality paint job for your exterior and interior surfaces. For more tips on using oil-based paint, or to learn more about our commercial and residential painting services, contact us today!