2 minutes reading time
(401 words)
3 Benefits of Using Oil-Based Paint
When it comes to painting projects, you may presume that all you need to do is to choose a fresh shade to get the project up and running. However, the truth is that picking the right paint is just as important.
Oil-based paint is and has been a staple among commercial and residential painters, and for good reasons. While latex paint has become preferred for most interior projects, oil-based paint still has its advantages. Keep reading to learn more about oil-based paint and the benefits of using oil-based paint for your painting project.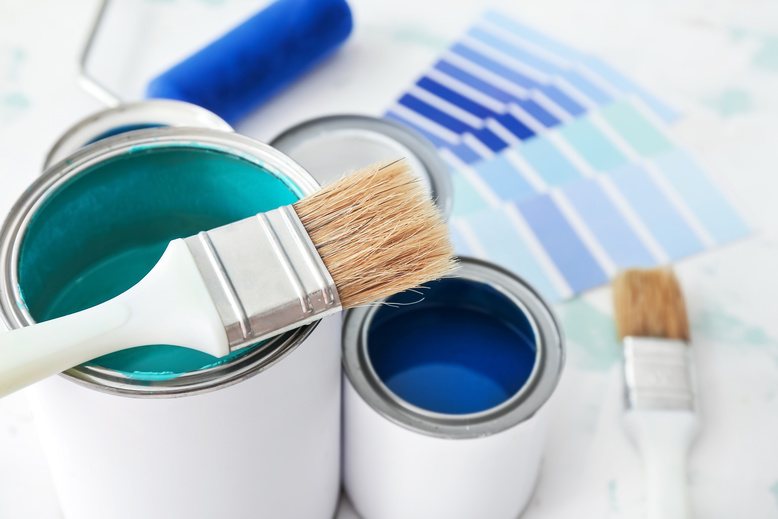 What is Oil-Based Paint?
Oil-based paints contain natural oils, like alkyd and linseed. When used, oil-based paint will generally produce a smooth, glossy texture. Some of the areas where you can use oil-based paints include interior and exterior trims, high-moisture rooms like kitchens, doors, and cabinetry.
Benefits of Using Oil-Based Paint
A few of the benefits of using oil-based paint for your painting project include:
1. Dries Much Slower and Provides a Smoother, Glossier Finish
Oil-based paints inherently dry slower compared to other types of paints. This gives you more time to manipulate the paint on the painted surface before it dries, therefore producing a smoother and glossier finish. That said, you should keep in mind that how fast your paint dries will also be determined by factors such as the quality of paint you use and environmental factors such as temperature and wind.
2. Durable and Resistant to Stains and Scratches
Oil-based paints form a hard enamel on the surface, enabling the paint to develop greater resistance to wear and tear such as stains, scratches, and fingerprints. As such, you can depend on them to last longer compared to other types of paints. It's no wonder that they are preferred for rooms that receive a lot of traffic.
3. Provides Great Coverage
Oil-based paints provide superior coating and adhesion that ensures that the painted surface is well covered. In addition, oil-based paint is better at covering small imperfections. This greater coverage means less paint needed and less money out of your pocket.
Contact Our Professional Painters
At Major Painting, we specialize in residential and commercial painting projects and are here to provide you with the tools needed to complete your painting project and achieve your goals. For more tips on using oil-based paint, or to learn more about our commercial or residential painting services, contact us today!