2 minutes reading time
(377 words)
4 Benefits of Using Latex Paint
When painting your home or commercial building, it is important to consider the type of paint used. For large surfaces or the interior of your home or building, latex paint is an excellent choice. Latex paint is made from a water-soluble base, giving it a few advantages compared to acrylic, or oil-based, paint. Understanding the benefits of latex paint can help you determine whether your painting project requires latex or oil-based paint. Keep reading to check out four benefits of using latex paint for your residential or commercial painting project.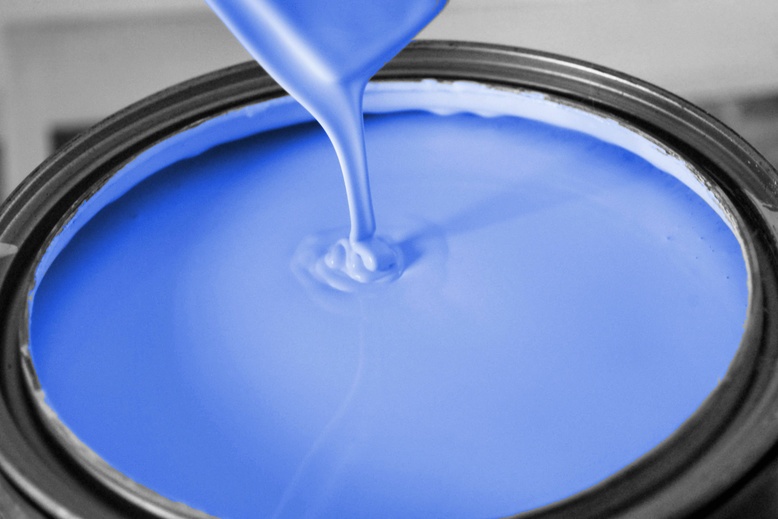 1. Non-Toxic and Environmentally Friendly
One advantage of latex paint, and a reason why it is becoming more popular than oil-based paint, is that it has fewer volatile organic compounds (VOCs). Fewer VOCs leads to non-toxic and environmentally friendly paint. In addition, this means latex paint has less of an odor, which means fewer lingering fumes even after the paint has dried. Latex paint is also non-flammable and not considered hazardous, making it easier to dispose of based on local regulations.
2. Less Fading, Cracking, and Peeling
Compared to oil-based paint, latex paint retains more flexibility and elasticity over time, making is less likely to fade, yellow, crack, blister, or peel. However, no matter what type of paint you use, to ensure a quality, long-lasting paint job, proper surface preparation and application and essential.
3. Faster Drying Time
Another benefit of using latex paint for your painting project is its reduced drying time for each coat. Since one coat typically takes around one hour to dry, multiple coats can be added (if necessary) in one day and you can get back to using your space sooner rather than later.
4. Easier to Apply and Touch Up
Latex paint is generally easier to work with than oil-based paint. It is relatively easy to apply as it goes on smoothly and covers well. In addition, latex paint has a thinner consistency than oil-based paint, making it easier to touch up any missed spots or imperfections.
Contact Our Professional Painters
At Major Painting, our expert commercial and residential painters are here to help you with your painting project. For more tips on painting with latex paint, or to learn more about our commercial and residential painting services, contact us today!