2 minutes reading time
(336 words)
5 Industrial Painting Tools and Techniques
When it comes to painting, different tools and techniques are used for different types of painting projects. Commercial and industrial painting use specific techniques to create an aesthetically pleasing environment for facility managers or owners of large businesses or warehouses.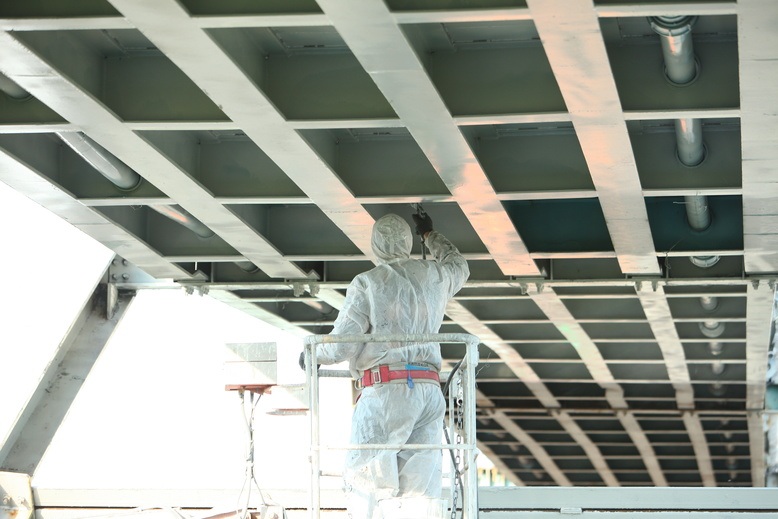 What is Industrial Painting?
Industrial painting is usually reserved for areas only seen by technical workers. This includes warehouses, garages, or other places where supplies are stored. Industrial painting utilizes practicality instead of appearances. Industrial painting may also be used to coat machinery or certain automotive components.
Industrial paint is composed of coatings like polyurethane and epoxy, which create a smooth and sturdy coating over the area. This coating protects structures like bridges and pipes from corrosion. Additives can also be applied to the paint to make it resistant to fire or biofouling.
Industrial Painting Tools and Techniques
Professional industrial painters use many different techniques for applying paint. These include:
Rollers. These applicators work best for wide, flat surfaces. We recommend them for use over floors and walls.
Air spraying. Using atomization, air sprayers apply color through a fine mist or spray. They also gives a smoother finish compared to other methods.
Airless sprayers. These sprayers use higher blowing pressure, so they're more efficient for covering large areas. However, they also require the user to wear personal protective equipment (PPE).
Paintbrushes. While this process is the most time-consuming, sometimes it's the only way to apply small details efficiently.
Electrostatic application. This allows the paint to bond to a surface using electricity. This process is highly efficient, but it also requires a professional's expertise.
Why Should You Hire a Professional Industrial Painter?
Many of the application techniques used for industrial painting cannot be performed without PPE and proper experience. A professional can also determine which application method is right for your specific project.
At Major Painting, our expert painters offer top-notch commercial as well as industrial painting services. If you're interested in getting assistance for your next painting project, or to request an estimate, contact us today!