2 minutes reading time
(466 words)
5 Factors to Consider When Painting Industrial Buildings
Painting an industrial building is a bit different from painting other commercial buildings. The paint should not only enhance the appearance of the building but also be used in a functional way. In order to ensure your industrial building's paint serves its purpose, proper planning and preparation is important.
Check out these five important factors to keep in mind when your industrial building is in need of a paint job.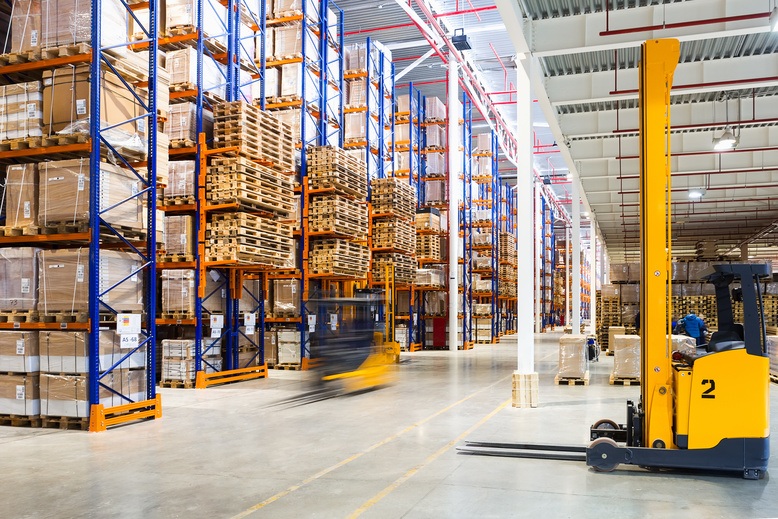 1. Surface Preparation
Unlike in quiet office buildings, the walls and surfaces in your industrial building are more likely to suffer damage. Before painting the building, it's essential to prepare the surfaces to avoid costly problems and repairs in the future. This may involve clearing rust, repairing drywall damage, and cleaning the surfaces. Proper surface preparation will ensure proper paint adhesion and an expert level finish.
2. Durability
When painting an industrial building, it's important to focus more on function rather than form. Since your walls are exposed to different types of abuse, the layer of paint you create should stand up to the harsh conditions of the industrial environment. It's important to think about the application thickness and performance of the industrial paint. This will ensure the coat lasts long and provides the desired level of protection for your surfaces.
3. Safety
Safety and efficiency are critical considerations when painting an industrial building. As industrial environments tend to be dark, you may want to choose light shades of paint. This will make your surfaces more reflective, effectively increasing visibility and brightness. The project may also require you to paint approved pathways and crossing points, and mark areas where caution is advised. This can help to prevent unnecessary accidents from occurring.
4. The Types of Paint
The paint you choose for your industrial building should stay for long without fading or chipping. In most cases, commercial painting projects will involve the use of latex paint. However, you may need to use oil based paint for your industrial building. Compared to latex paint, oil based paint is more durable and resistant to stains. These qualities make oil based paint more suitable for industrial environments with high traffic and extreme temperature swings.
5. Hiring a Painting Company
Compared to other commercial buildings, painting an industrial building is a more complicated and high-risk undertaking. When your industrial building is in need of a paint job, it's worth considering hiring experienced industrial painters to handle the project. A professional painting company will have the required skills, expertise, and equipment.
The painting company you choose can mean the difference between the success and failure of your project. At Major Painting, we have the expertise and experience needed to handle any industrial painting project. To learn more about our commercial interior painting services, or to request a free estimate, contact us today!