2 minutes reading time
(434 words)
4 Paint Colors to Set Off Your Home's Interior
The paint colors you choose for your interior walls set the tone for your entire home. Whether you're going for a peaceful oasis away from the world, trying to match your quirky personality, or simply wanting to make a room appear larger or smaller, there's a color suited to every mood and need. Keep reading to check out a few colors that can help change up the look and feel of any room.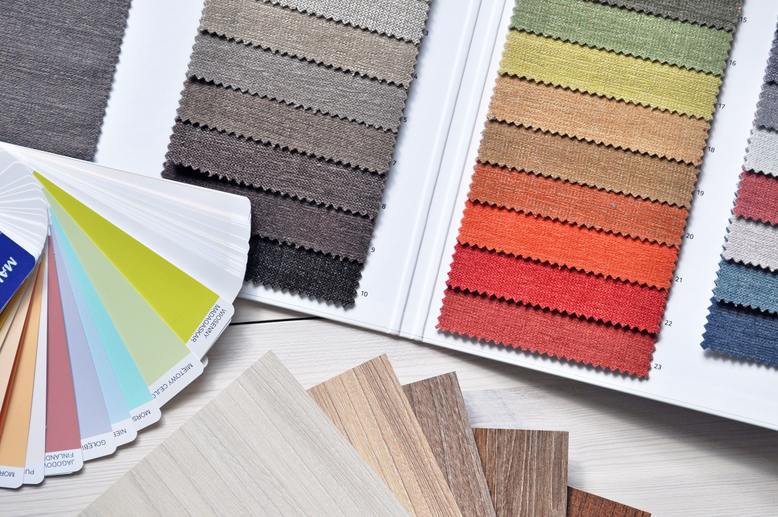 1. Gray
Gray is a versatile color that gives your room an open feeling while providing a neutral backdrop for any splash of color you want to experiment with. Having a gray backdrop to show off some colorful art gives a room a sophisticated and modern feel. It can be a great option for any room in your home with the right accent pieces to set it off.
2. Green
The color of nature and renewal, green sets a calm mood and is great in a living room. Taking it a shade darker or lighter can subtly change the tone of a room ranging from light and fresh to deep and serene. It's a great alternative if you feel you have too many neutrals in your home already and want to change it up.
3. Blue
When in doubt you can't go wrong with blue. Always a crowd pleasing choice, the number of attractive shades available make finding something to fit the theme you're looking for easy. Pairing blue with hardwood floors and wooden furniture makes for an especially attractive room. The calm and clean look blue gives works well in a living room, bedroom, or bathroom.
4. Red
If you're looking for a bright and bold pop of color, red might be the choice for you. It may not be the first choice that comes to mind but it can be a fun change of pace that adds some needed character to a guest room. Pairing it with a white ceiling and furniture can create an intense look cooled off just enough for your guests to have an interesting and calming place to stay.
If you're moving into a new home and want to get off on the right foot or are just looking to change up your current look, a fresh paint job is an affordable place to start. Far cheaper than new furniture or structural changes, a professional paint job is able to have a huge impact on the look and feel of your home. If you think you're ready for an upgrade, or want to learn more about our painting services, contact us at Major Painting today!