4 Best Paint Colors for Your Hotel Interior
Hotels are supposed to be a calm and relaxing retreat away from home which is why much consideration should be taken when choosing paint colors for your hotel's rooms. Along with the right color, it is also important to think about upkeep. Considering people are coming and going constantly, it is essential to choose paint colors that will be fairly easy to maintain and touchup when necessary. With these considerations in mind, check out four of the best paint colors for hotel interiors.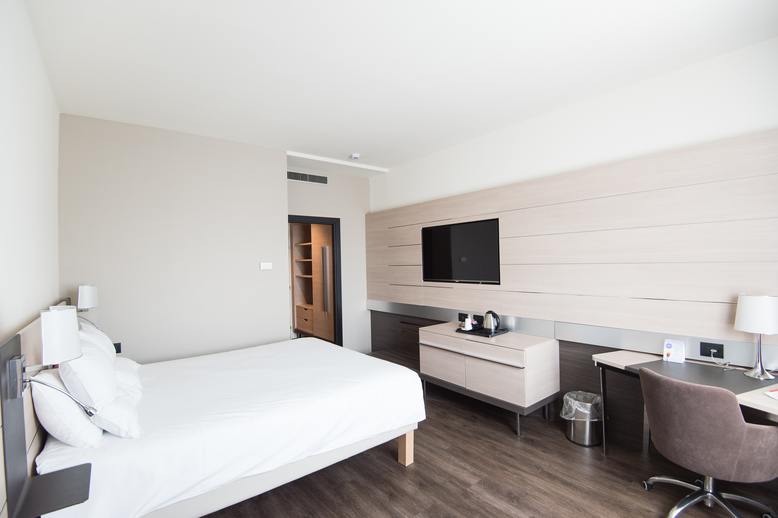 1. Classic White
A classic white paint color has many benefits. First, it's easy to maintain; touchups and repairs are a snap to a basic white wall. Plus, a lighter color like white can make any room feel bigger, brighter, airy and spacious. White is also a great color to pair with any pop of color on the bedding, chairs, or wall art as a white background will keep the room balanced.
2. Shades of Blue
Many designers turn to color theory when choosing paint options. It refers to how people feel regarding different hues. For example, blue is a popular interior hotel color because it's meant to initiate feelings of calmness and tranquility. Those relaxing feelings are key to providing travelers a good night's rest in their hotel room.
3. Relaxing Earth Tones
Earth tones like tan, taupe, dark brown, grey, and other neutral colors are also popular hotel paint choices as these colors are sophisticated, modern, and relaxing and go great with brighter accent colors that can easily change the feel of any room. Earth tone colors are warm and welcoming, making it a perfect selection for hotel interiors.
4. Shade of Green
Greens, especially lighter green, is a solid hotel interior color choice. Another calming and tranquil color, green is reminiscent of nature and can invoke feelings of rest and good fortune.
Contact Major Painting
If you're looking to upgrade the appearance of your hospitality building, don't hesitate to give our painting experts at Major Painting a call. Our team of commercial interior painters will perform a high-quality job in a timely manner to provide you with the hotel of your dreams. To learn more about our commercial interior painting services, or to request a free estimate, contact us today!