2 minutes reading time
(395 words)
4 Accent Wall Tips to Spruce Up Your Interior
An accent wall is an interior wall whose design differs from the rest. It could be a different color, shade, texture, or material from the walls around it. Creating an accent wall is one of the easiest ways to breathe life into any drab space and you can achieve this with just a can of paint! Check out these seven accent wall painting and design tips to help spruce up your interior!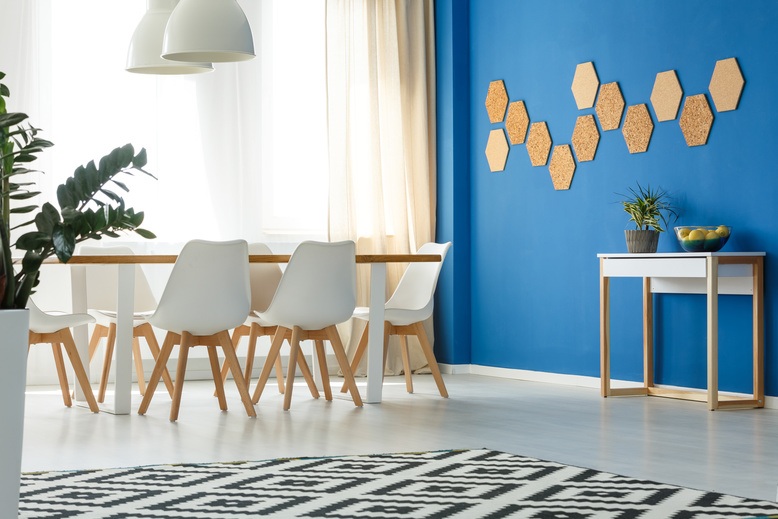 1. Choose the Right Wall to Accent
When choosing a wall to accent, the general rule of thumb is to choose a wall that is balanced and able to stand alone. Choosing a wall that is too bare or too busy can make the whole room feel unbalanced and disorganized. A textured wall or a wall of windows make for great accent walls.
2. Pick the Right Accent Color
Choosing the right color for your accent wall is essential as it can make or break the room. When choosing the accent color, it's important to consider the color of your other walls to ensure a balanced interior. Pairing a bold, vivid accent color with neutral colors is a great way to create a striking, dramatic look while still maintaining balance.
3. Mix It Up
Your accent wall doesn't have to be one single color. An accent wall can be perfect for multiple colors, different patterns, textures, and specialty paint finishes. You can also use stone, tile, or wood to achieve your desired look and feel. Don't be afraid to mix it up!
4. Key Considerations
As well as looking great, accent walls can also serve a purpose. Adding extensive shelving can be a perfect accent wall for a room lacking storage or an architectural feature. Painting an accent wall a light color or adding windows can help brighten an otherwise dark room.
Contact Our Professional Painters at Major Painting
Are you looking for ways to make the color scheme in your house or commercial property more exciting? Consider painting an accent wall. Painting an accent wall can create just as big of an impact as repainting or wallpapering the entire room, and it's much less of a hassle.
At Major Painting, our expert residential and commercial painters can help you transform an otherwise dull room into a standout space. To learn more about our residential and commercial interior painting services, contact us today!