A new coat of paint is perfect for updating a space and keeping it looking clean and fresh. When hiring professional painters to rejuvenate the look of your commercial building, it is important that you are well prepared for the commercial painters before they arrive. This makes the process much smoother, both for you and for the painting service.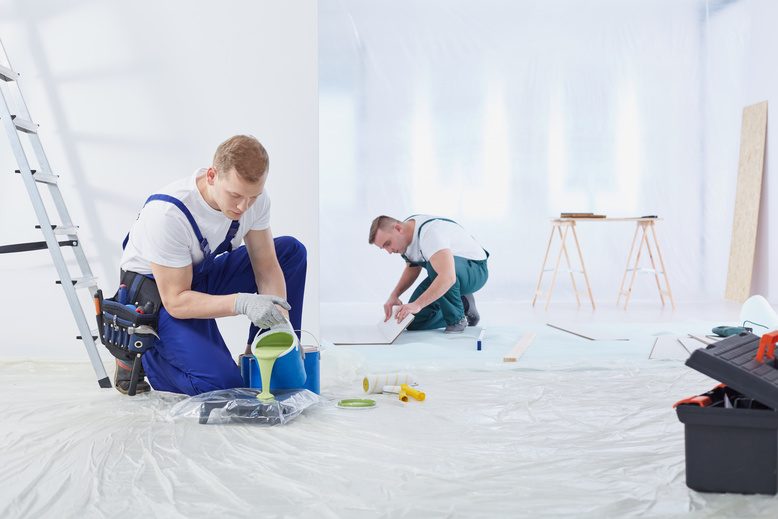 1. Make Sure Your Building Is Up-To-Code
Before you have the painters come and paint your commercial building, it is important that you make sure your building is up-to-code and everything is functioning as it should in terms of electricity, plumbing, etc. The last thing that you want is having someone come in and do repair work and cause damage to your freshly painted walls. Thankfully, doing this beforehand can save you both time and money.
2. Let Your Employees Know
One of the first things that you should do when you hire a commercial painting service is let your employees know. Give them the dates and times that the painting service will be there and tell them what they can expect. Coordinate with the painters to minimize any disruption that may occur. This will help your employees to better prepare and plan their work schedule accordingly and will ensure the painters have clear and easy access to all areas.
3. Clean The Area
The commercial painting service will take care of moving and covering the furniture inside of your building, but that doesn't mean that you shouldn't take the time to clean your office space. Cleaning up items that are unnecessary, items that are small and fragile, and anything else that is of high importance to you, is always a good idea. This lessens the likelihood of these items being lost or broken and allows for a successful painting experience.
At Major Painting Company, our painting professionals strive to make your commercial painting project as easy and disruption-free as possible. For more information about our commercial painting services, or for help with any of your painting projects, contact us today!