2 minutes reading time
(356 words)
Preparing Your Commercial Building for Exterior Painting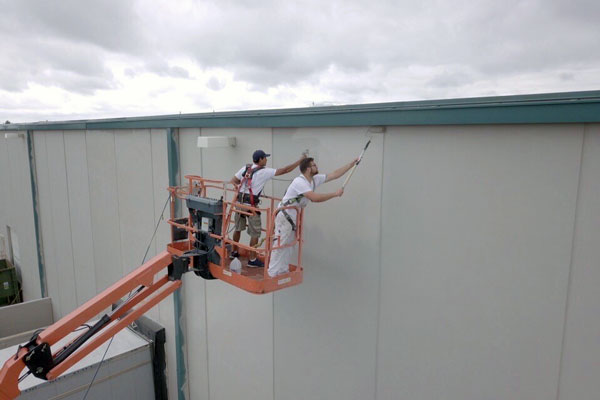 Update your commercial building to maintain your property and improve your curb appeal. Fresh paint protects siding from weather-related damage and prevents a worn-out, faded facade. Find out how you can make the process fast and effective by following these preparation tips.
Choose a Color
If your business has a strong branding and thematic color scheme, it's easy to settle on the ideal shade and tone of exterior paint. For many businesses; however, this step can be a difficult decision. Ask your painting contractor about popular exterior colors that communicate the feelings you want associated with your brand. Invest in quality paint that won't fade quickly to save money on long-term maintenance.
Clean and Patch the Exterior
Paint brings out the best, and worst, in your building's exterior. It makes a smooth, flawless wall look stunning, but can also highlight cracks and imperfections in your building. Consider making any necessary repairs to your walls before having them painted. Ask your painting team if you need to clean your building's exterior or if it's part of their service.
Perform Other Necessary Maintenance First
There's nothing worse than scratching a beautiful paint job while trying to replace an outdated sign. Schedule these other maintenance steps before your painters arrive to avoid damaging the professional coat of paint. This will increase the lifespan of your paint project and save you money.
Work With a Professional Painting Company
A professional team experienced with commercial painting can reduce the time it takes to restore your building's exterior. Contact Major Painting today to discover how you can enjoy leading paint services in Kansas City. Our professional team ensures minimal disruptions to your daily operation and can offer a long-lasting paint job for a beautiful storefront, apartment complex, or office building. Call 816-795-9049 or This email address is being protected from spambots. You need JavaScript enabled to view it. today for more information.