1 minute reading time
(296 words)
3 Things to Consider When Painting Your Commercial Building's Exterior
Keeping the exterior of your commercial building looking its best and creating a positive first impression is as easy as a new coat of paint. With a little strategy and the right professionals, your business will have that fresh new look with minimum disruptions.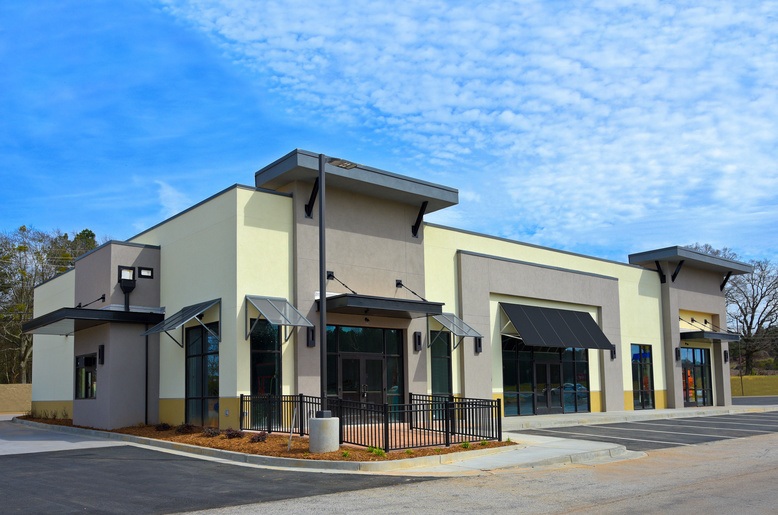 When hiring painting professionals, there are a few aspects of your project to consider.
1. The Scope of the Project
How many buildings will be painted?
When do you want the job completed?
What are your budgetary constraints?
When is the best time in your business cycle to perform the work?
Season (some companies offer discounts during off-peak times)
2. Color Choices
Choosing the right color that blends well and complements the area in which you are located will help improve the look and feel of your building. Here at Major Painting, our professionals can discuss your choices with you and suggest the most appropriate paint and color for your building's exterior.
3. Consider Any Additional Work Needed
Some additional work, such as pressure washing, stripping, sanding, siding replacement, concrete repairs, caulking, etc. may need to be performed in order to keep your building look its best. Discuss with your painting contractors for the best course of action.
At Major Painting Company, our painters are licensed, certified, and possess the experience and equipment necessary to provide you with the best look for your commercial building. During the course of your paint project, we'll communicate with you regularly, keeping you in the loop. We do all the clean-up as well and will leave your premises in pristine condition.
For more information or if your commercial building needs a renewed look, contact us at Major Painting Company today and enjoy the peace of mind knowing the job will be done right the first time.