2 minutes reading time
(463 words)
3 Signs Your Office Might Need a Remodel
Office improvements make a statement to your staff and your customers that business is thriving and company leadership believes it is worth investing in. Outmoded, inconvenient, poorly lit, and shabbily furnished offices give the opposite message and can lead to lower productivity. An office renovation speaks to your confidence in the business and your commitment to continued success. While thinking about remodeling may appear annually in the business plan, when is it time to move it to number one on the to-do list?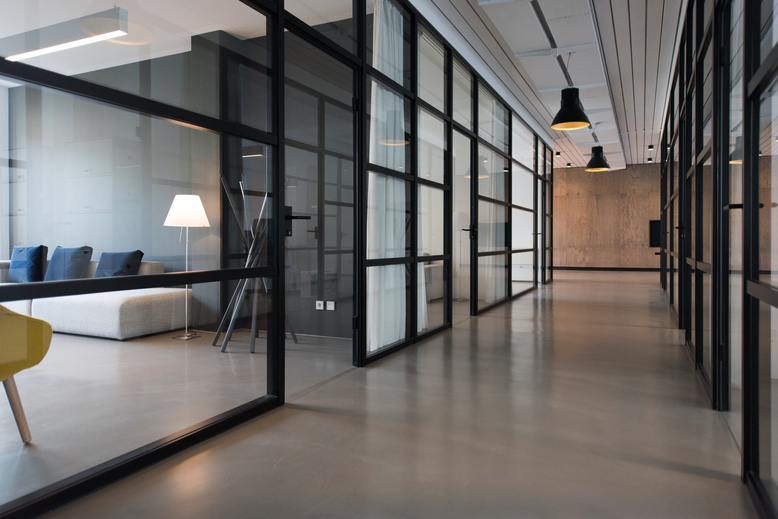 Signs Your Office Needs a Remodel
1. The Walls Need Repainting
Stained, scratched, peeling, or dented walls can cause your office to feel outdated and disorganized. Repairing damaged drywall and repainting can help give your office the boost it needs. A fresh, clean, updated paint job will not only serve as an excellent impression for your customers but can also help improve workplace morale and spark motivation.
Painting Tip: Incorporate your brand colors into your paint choices. A bold-colored accent wall will highlight your boldest brand color when surrounded by neutral walls.
2. The Carpet is Faded and Worn
If your office carpet is worn, faded, or outdated, it's probably a good time to remodel. Replace your office carpet for a fresh, clean, professional look, or consider other floor coverings to help you achieve your desired look. Maybe underneath your old carpet is natural wood flooring that just needs sanded and waxed to give your office an elegant floor. If not, see what can be done with paint. If your company promotes forward-thinking concepts, recruit an artistic eye to reimagine the design of your floor. Check into luxury vinyl tile that offers a wide range of designs with the appearance of wood or stone at a fraction of the price.
3. Office Furniture and Equipment Need to Be Updated or Replaced
When renovating your office interior, it's important to also consider the furniture and equipment. Replace outdated, stained, and frayed furnishings with simple, modern furniture to give your office a more sophisticated, clean appearance. Remodeling your office to include more natural lighting is also an excellent way to keep your office up-to-date and reduce utility costs.
An office remodel can boost employee production and motivation by providing an attractive, functional workspace that enhances the efforts of each individual. Allowing room for personal touches such as photographs, artwork, and small plants can also be a great way to boost morale.
At Major Painting, we have served the Kansas City metro area since 1988 with the capability and expertise to perform all aspects of office remodeling to your satisfaction. We are dedicated to living up to our reputation and providing you with the service you expect. To learn more about our office remodel services, or to request an estimate, contact us today!