2 minutes reading time
(472 words)
Effectively Managing Your Next Office Remodel
Remodeling can create more efficient use of available space and has helped many companies save the cost of negotiating a new lease, relocation of assets, loss of valuable employees due to relocation, as well as the downtime required to make the move.
Although relocating may be what your company needs due to unexpected growth and the need to hire more personnel, if you are looking to upgrade your offices and utilize wasted space or space that is no longer serving its original purpose, then remodeling may be your best option.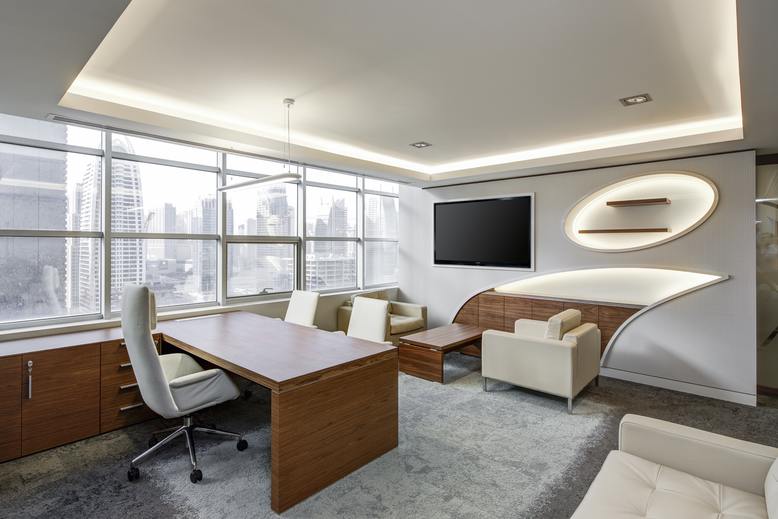 Strategy & Planning
Strategically planning for a remodel is a critical first step. Unless you have unlimited resources, analyzing what needs you are attempting to fulfill will save you a lot of frustration and money in the long run. As an example, if you are a consulting firm and are experiencing a welcome surge in business, your conferencing facilities may be inadequate to host a large group. Another example would be the need to create a private office for an employee you just promoted into a management position. Break rooms are another area that may need expansion due to limited seating capacity.
All of these examples have one thing in common – the need for more space. Once you've determined the needs and what you are trying to accomplish, it's time to look at your current space.
Efficiency
When remodeling your office, look for spaces that are not being used efficiently, such as an office being used as a storage room. Consider moving your archived files to off-site storage and moving some walls to create the desired size offices.
What to Expect When Remodeling Your Office
Space demolition. If you are reconfiguring space, walls need to be removed. Not only is this the messiest part of the project, but it is also one of the noisiest. Talk to your contractors about scheduling demolition during off-peak hours.
New wall erection. Once the old walls are down the ceiling work and new wall construction will begin. Here too, you can expect a lot of noise.
Ceiling work to repair where the old wall was torn out will need to be done.
Flooring. The old flooring will have been torn out during the demolition stage. Once the ceiling and walls are painted, the last step in the project is installing your new flooring.
Painting. The new walls are up and it's time for painting. Depending on the amount and type of paint, fumes may easily be carried through the ventilation. Ensure that your staff gets fresh air on a regular basis.
Remodeling your office space requires a lot of planning but a fresh new look and feel will be well worth it in the end. For a free consultation and quote and top quality service, contact Major Painting Company today for your next office remodel.