2 minutes reading time
(393 words)
3 Benefits of Roof Coating Restoration for Your Commercial Building
How is the current condition of your commercial roof? Is it well insulated, or is it damaged, allowing water and harsher weather to seep into your building? As a facility manager, these are questions you must periodically answer. Clients are the lifeblood of your building, but no one will want to rent or lease your commercial property if they have to worry about rain, snow, or other severe weather infiltrating the building and disrupting their business. This is when you need to invest in a roof coating restoration. This form of maintenance will ensure that the unforgiving elements stay outside, prolonging your building's lifespan. A roof coating restoration will benefit your building in many ways: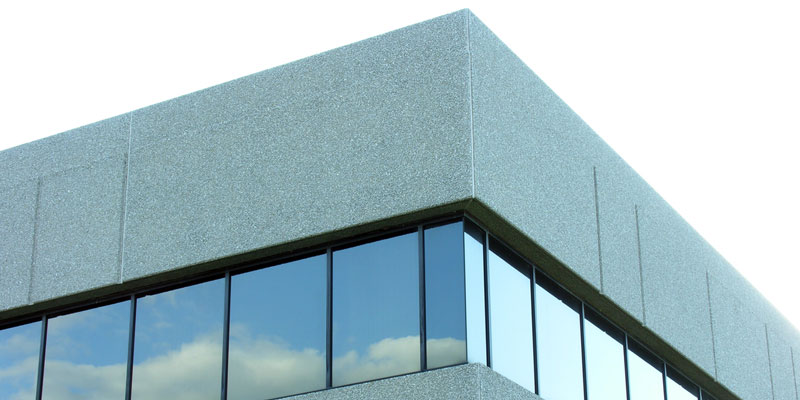 Building Durability
The right roof coating will ensure that you don't have to worry about costly repairs or worse, replacing the entire roof. There are many different forms of roof coatings available, from Acrylic to Silicone, but make sure you choose the coating that will benefit your building the most. The best way to do this is to consult a professional who knows and understands the needs of your building and can recommend the best roof coating to protect from the damaging elements.
Minimal Disruption
Roof coating is not only cost-effective, but it will also be minimally disruptive to your client's businesses. Unlike replacing your roof, which may cause disruptions with high noise levels and other overhead interferences, roof coating restorations are less invasive. They will not disrupt your client's business with loud construction noises or even potentially force a business out of office temporarily for safety reasons.
Environmentally Friendly
Roof coating restorations can be environmentally friendly because they allow you to reuse current materials and reduce the amount of waste used. Another benefit of a restoration is that many of the coatings on the market are safe for the environment. They contain low or no amounts of volatile organic compounds (VOCs) that can be harmful to the atmosphere in high doses.
Maintaining your building is the most important part of your job as a building facility manager. Part of that maintenance includes ensuring that the roof protects the building, keeping it free from damage and leaks, and upholding safety for building occupants. A roof coating restoration is significantly more affordable than replacing the roof itself, so it's a wise choice and investment. For more information about roof coating restoration, contact us today.