2 minutes reading time
(304 words)
3 Benefits to Waterproofing Your Commercial Building
If you've heard of waterproofing for commercial buildings, you may be curious about what it entails. Commercial waterproofing services look different depending on your building and your provider, but they all share one goal: protect commercial buildings from water and moisture intrusion. It's an ideal way to prevent buildings from suffering unnecessary damage, as well as providing a few unknown benefits.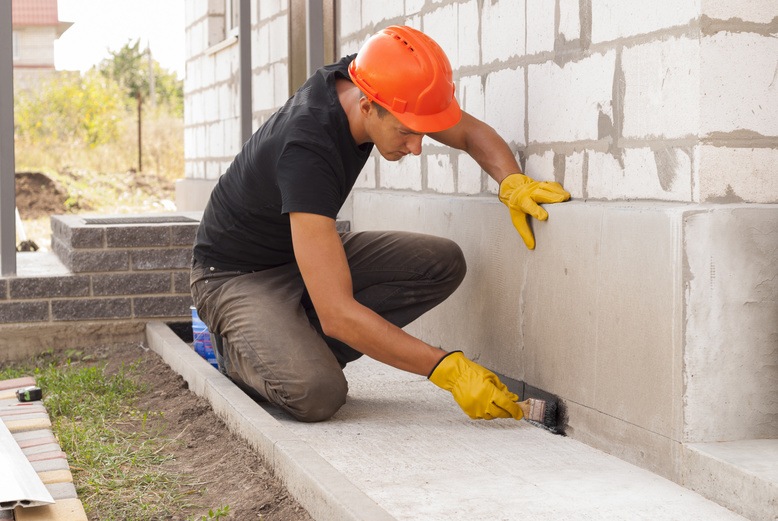 Benefits of Waterproofing Your Commercial Building
1. Energy Efficiency and Cost Savings
Waterproofing commercial buildings can help to make them more energy efficient, resulting in cost savings. Buildings that are not waterproofed easily allow moisture inside, which can make temperature changes more frequent and random, causing your utility bill to increase. A waterproofed commercial building will have a more stable climate, resulting in a more consistent, and lower, utility bill.
2. Improved Air Quality
Waterproofing your commercial building can also help significantly improve the air quality. If your building is not fully protected from the elements, the presence of moisture can make it very easy for things that decrease air quality (like mildew) to exist in the building. Waterproofing helps to keep mold, mildew, and water intrusions at bay.
3. Durability
Another benefit of waterproofing your commercial building is durability. Waterproofed commercial buildings are more durable than buildings that don't have moisture protection. Water is one of the leading causes of wood rot and architectural damage. We believe that waterproofing is one of the keys to a long-lasting and structurally sound commercial building.
Waterproof Your Commercial Building Today
At Major Painting, we strive to keep your commercial building in excellent condition. Our professional commercial painters and carpenters are ready to provide expert commercial waterproofing services, ensuring your building receives all of the above benefits and more. To learn more about our commercial waterproofing services, or to request a free estimate, contact us today!