2 minutes reading time
(445 words)
Upgrade Your Office Walls with Fresh Paint
Looking to upgrade your office space? Refreshing your office walls with a new coat of paint can make a world of difference in the perception of your company and your space. Below are four reasons a new paint job can bring new life to your work rooms: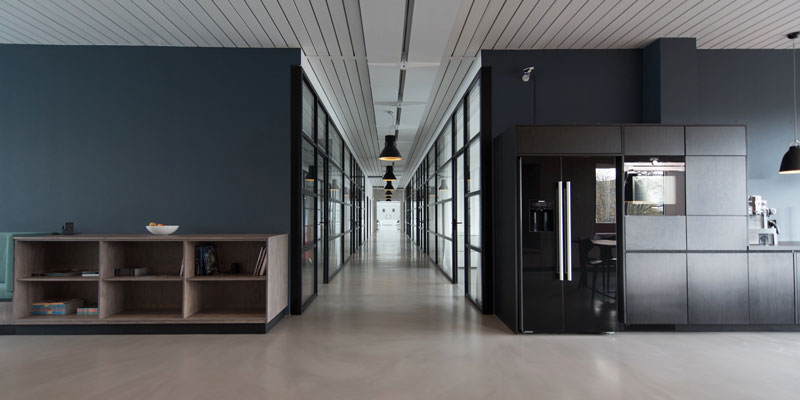 Create Lasting, Positive Impressions for Clients and Interviewees
First impressions matter for anyone visiting your office. With a new paint job, host meetings with current and prospective clients in an office space of which you can take pride. A professional job will rid walls of scratches, chipped paint, and dirt to welcome a cleaner, rejuvenated interior design. Your office appearance will reflect your company's quality of work. Make sure a grimy, unkempt appearance isn't chasing away top candidates or potential leads. Upgrade your office space with a modern, stylish design.
Improved Functionality
A new paint job can help turn bland walls into an attractive space for gatherings. No longer do you have to rent a different space for corporate events, business conferences, or holiday parties. A newly painted office can make can drastically alter the perception of a space, and give the room new life. If your space has the capacity to be offered publicly available, you could even look to rent out your space as a professional meeting room for others. You will no longer be hesitant about hosting any type of event!
Boost Morale
A poorly painted office space can affect the way your team perceives itself. At worst, run-down walls can even be hazardous to employees' health, like chipping lead paint on respiratory systems. Don't let an outdated interior design drag your business down any longer. Do away with ugly, faded colors, and breathe life back into the work environment. Plus, a change in scenery can help cultivate new ideas that were previously hindered by a stagnant work environment.
Prepare for a Potential Move
Regardless if you rent or own your current office space, make it easier to transition out when the time comes. By painting the interior and maintaining a clean appearance, take confidence in knowing the landlord can quickly find another tenant. Even if you own the space and are ready to move, you can sell the property faster and move into a new building that better suits your growth.
Getting your commercial building office's interior painted may seem like a hassled, stressful task, but we will work with you and your team to make it as seamless and interruption-free as possible, while providing you with quality work you can be proud of. To get started on painting your office space, contact us today for a free estimate and see how we can help!