2 minutes reading time
(416 words)
Remove and Deter Mildew Growth from Exterior Surfaces
People who live in warm and humid climates are always looking for ways to eliminate mold and mildew. They usually resort to covering it up, applying a fresh coat of paint to their homes and commercial buildings to rid themselves of their mildew problems, only to find that their efforts were in vain. It is important to understand that applying a coat or coats of paint to exterior surfaces will not solve their problems. Paint alone does not have any properties to eradicate the growth of mold spores, nor will paint keep spores from spreading. However, here are some things you can do to help eliminate mildew growth on exterior surfaces.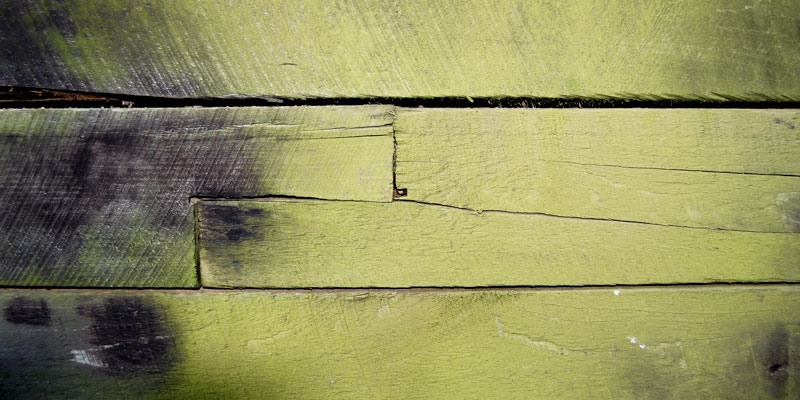 Bleach It Out
To kill mildew and growth on exterior surfaces that have been painted, use a TSP cleaner or bleach-based solution to treat the affected areas. Use a soft brush to scrub the treated areas to remove the lingering residue. Once the treated areas have dried completely, a good quality paint with mildewcides should be applied to help protect those areas from further mold and mildew. It should be noted, paints that contain mildewcides can be toxic or carcinogenic. They should never be used on any interior surface. When using paint infused with mildewcides, use personal protective equipment like eye goggles, facial mask or respirators, protective clothing, and gloves.
Pressure Wash and Repair the Surface
If you live in a home that has a painted exterior, you should pressure wash the outside of your home on an as-needed basis to help control the growth of mold and mildew. Once pressure washed, your home should be checked for any type of damage caused by mildew and mold like peeling paint, a lack of integrity in the stability of the home, or dry rot. If there is visible damage, the affected areas should be repaired before a fresh coat of mildewcide paint can be applied.
Consider Removal by Professionally-Trained Technicians
Homeowners who have upper allergies or respiratory conditions should not attempt to remove the mold growth themselves. Major Painting's professional painters are trained to contain mold spores during the removal process, and we have the equipment needed to remove mildew from multi-level structures. Our technicians are also experts in the removal of mold and mildew to ensure the protection of the environment. In addition, we assess and visualize problems the average person may not recognize. Your home or commercial building is an investment, so take no chances on mildew issues. For more information, contact us today!