Applying a silicone coating to your residential or commercial roof will protect it and extend its life. The coating is most suitable for flat or low-sloped roofs and can be applied to almost all traditional roofing substrates. The elastic properties of silicone molecules allow the coating to flex with different pressures and varying severe weather. The coating consists of a high solids chemical mixture that is thinned out for easy application. The coating is usually applied in a single coat and has many advantages, including high resistance to ultraviolet (UV) rays, water resistance, and built-in elasticity. Silicone roof coatings are an investment to your existing roof that in many cases, create extreme value down the road as it's a tremendous way to prolong the life of your existing roof.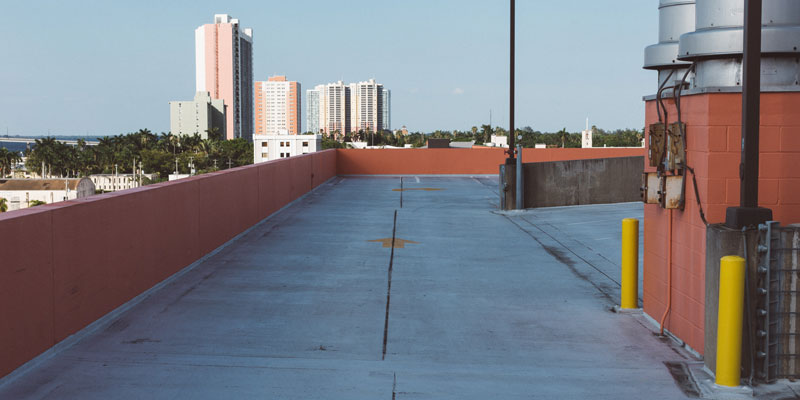 Protection
The silicone roof coating is highly reflective and, therefore, deflects UV rays that eventually lead to the disintegration of many roofing materials. The molecular structure of the coating is tightly bonded and reflective. This tight bonding makes the surface impermeable to water during a heavy rainfall, providing a waterproof membrane over the roof.
Another important characteristic of silicone roof coatings is that most manufactures will warrant its product against ponding water. Ponding water often happens on flat roofs where the insulation or roof deck is lower than the surrounding areas. The silicone coatings withstand ponding water better than any other roof coatings due to its silicone properties. This is very important in the Kansas City area and most of the Midwest, where heavy rainfall from severe weather systems can accumulate on a roof. Additionally, as we head into winter, snow will better slide off a roof with a silicone coating to avoid potential water damage.
Restoration
An older roof that is not ready for replacement will benefit from the silicone coating as well; however, all roof repairs must be made before the coating is applied. The installation process may require a little extra work in a primer on some types of roof, but silicone roof coatings can be reapplied without stripping when the product finally wears away over time.
Major Painting Company technicians are expert at the silicone spray application process, which can extend the life of your roof for another 10-15 years. For more information on coating your commercial or residential roof with silicone for protection or restoration, contact us today.