2 minutes reading time
(419 words)
Proper Painting Preparation for Your Project
Taking steps to prepare your surfaces properly for painting can make the difference between hours of work wasted, and a beautifully finished project that lasts. It can be tempting to skip seemingly trivial but actually vital steps. Investing time now in proper preparation will save you in the long-run when your project will look better and last longer. Be sure you're prepared for your next project before diving in.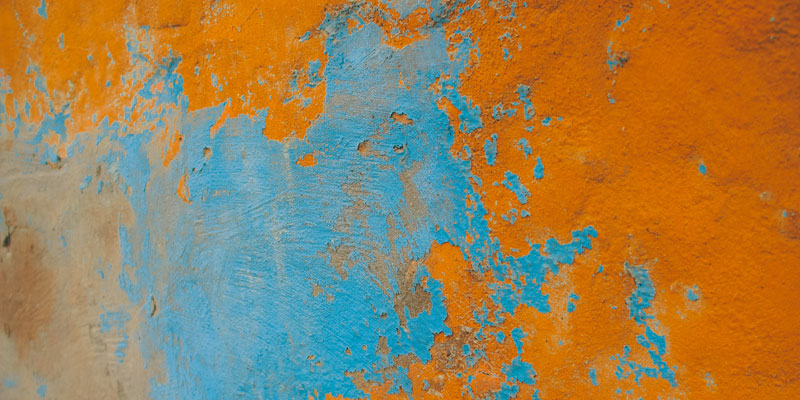 Cleaning Your Surfaces
If the surface is already painted, it's important to remove any paint that's peeling or damaged first. Simply slapping new paint over old paint will only make the problem worse. Depending on the surface, you may also need to sand, scrape, or scratch it to help the fresh paint adhere properly. Dirt, moisture, or oily stains or substances will also prevent your new paint from sticking and sometimes even from drying properly. The best practice is to wash the surface, which is entirely dependent on the type of substrate. Read up on and understand what works for your surface. Finally, always allow the surface to dry completely before priming or painting.
Have the Right Tools for the Job
Are you painting with brushes and rollers? Are you using a paint sprayer? The right tools also depend on what type of paint you are using. Water-based acrylic and latex paint are typically best used with synthetic or polyester brushes. Natural bristle brushes are better for oil-based paints because they won't lose their shape and hold up better to thicker paint. Rollers can be useful for covering wide areas, but it's still important to choose the right nap and size. Thicker naps work with uneven surfaces, and thinner naps are suited for smoother surfaces. You will also need drop cloths and tape to keep areas that you don't want painted clean and clear.
Priming
Before finally starting to paint with beautiful new colors, it is essential to prime, which often gets skipped. Priming is most important for drywall, bare wood, stains, high-gloss finishes, and drastic color changes. Painting without priming can cost you time and money. Primer is often less expensive than high-quality paint. Paint without primer will soak into unfinished or unpainted surfaces, leaving you with unsatisfying colors and the prospect of painting more coats to get the proper appearance.
Please contact us for more information on painting preparation or if you need professional help with your next painting project. Prepare now to save money and time, making the finished project much more enjoyable and easier to complete.