3 minutes reading time
(642 words)
Properly Prepare for Your Hotel Painting Project
Managing a hotel is all about offering superior customer service, providing positive experiences that motivate customers to return. Great service can also help earn five-star reviews that encourage potential customers to book their stays at your hotel as opposed to a competitor's. Among the various factors that influence a customer's perception of your hotel is the paint job. It encompasses walls, ceilings, bathrooms, closets, and more.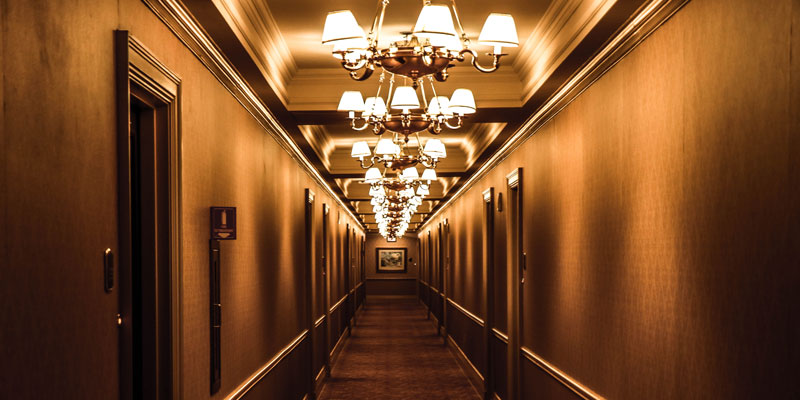 The color and quality of the paint you use at your hotel has a significant impact on your interior design. If aesthetics are poor due to scratched, chipped, dirty or outdated paint job, it's time to switch things up. If it is neglected it comes at the expense of your customer service experience. Make the smart decision to move forward with a hotel painting project, and be sure to prepare yourself with the following tips.
Create a work scope.
Visit the areas you want to remodel and think about everything you're wanting to change. Then make a detailed scope of work that outlines when the project must be completed, what time of the day the work should be completed, what products you would like to use, the level of finish expected, and other details. This allows all contractors to estimate and bid the project on the same level, apples to apples.
Request estimates and select the most qualified.
Find contractors through referrals, talking to suppliers, asking for contractors that work primarily in commercial spaces that can complete the tasks you need, and research companies online to read their reviews and learn about their past projects. When you contact a paint company for an estimate, a professional will visit your location to listen to your concerns and perform a comprehensive evaluation. Upon completion, you'll receive a written estimate, so that you can better understand the full scope of the project and see how much the job may cost.
Complete necessary repairs.
To avoid repainting certain areas of your hotel, make sure you complete any necessary repairs before painters arrive. Though they should be able to handle proper preparations, such as cleaning, scraping, and sanding, there may be issues like rotted drywall or other structural damage that need to be addressed by third-party contractors. You may need to hire this other contractor to come in before your painters redo and change walls, add things, and other paint job tasks.
Prepare the interior.
While your painting contractors would likely remove all the furniture inside your hotel before starting the project, there are other items that you should remove yourself to prevent damage. This includes paintings, glassware, electronic devices, and other expensive items and technology. Post signs warning everyone of the impending work ahead. This way, you can rest assured knowing that all people and valuables are safe.
Discuss and implement safety standards with the contractor.
Make sure you know when and where your painters will begin and be throughout the duration of the project. This way, you can plan to warn customers of the ongoing work and create detours, so they may avoid entering the job sites. By doing so, you'll do two things: ensure customer and worker safety, as well as reduce the risk of interference. This way each phase of the project goes smoothly and every customer enjoys their stay.
Coordinate room availability and create a work schedule.
Do not book rooms you know will be painted during the project. Plan for projects months in advance, to avoid scheduling conflicts and to ensure transparency of availabilities for customers. Also, this ensures efficiency and effective communication between hotel managers and staff and the contractor.
Be sure to do plenty of planning to ensure the entire project goes smoothly and safely for everyone: you, your staff, paint contractors, and your customers. If you're ready to get started on your hotel painting project, contact us today to request a quote!