2 minutes reading time
(380 words)
Preparing to Paint in Winter
For homeowners planning to take on a painting project this winter, either indoor or outdoor, special considerations must be made before moving forward with the painting. A winter paint job requires more preparations and proper procedures. Cold weather is drier than warmer weather and cripples the drying process of a standard paint job. If you expect worsening conditions such as ice, sleet, or snow, the drying process of the will stall, and the paint will remain wet. If it is necessary to paint in the cold winter weather, shoot for a sunny day, especially for exterior surfaces, and consider these other painting factors.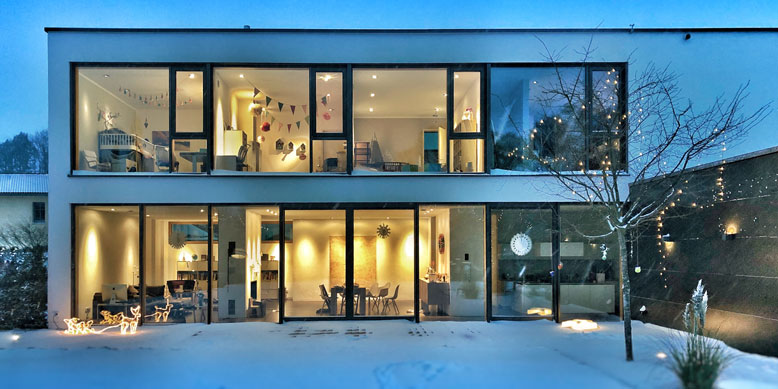 Priming
Any area you intend to paint should be primed first unless the primer is mixed in with the paint. The primer is essential to ensure that the new paint will stick and bond over any old paint or the surface.
Paint Midday
Whether you plan to paint an interior or exterior wall, plan to paint midday when the sun is at its peak and temperatures are the warmest. This is especially true for outdoor paint jobs, as the paint should be at least 35 degrees Fahrenheit for proper application. Especially if painting outdoors, use the sun to your advantage. Painting directly in the sun during the winter season will promote the drying process.
Paint Multiple Layers
Since the drying process requires manipulation in the winter weather, apply the paint in thin layers to reduce each drying time in the process. Too much paint applied at once when the drying process is already hindered will cause paint to run and blister.
Tools
Before you take on a paint job in the winter, it is critical to ensure that you have the right tools. You should opt for polyester or nylon paint brushes and rollers, as their bristles can withstand the winter weather and promote a quality paint job in the winter. They also apply thinner layers of paint, allowing the paint to dry quicker and easier with the cooler temperatures.
Contact Professional Painters
At Major Painting, we take on paint jobs and challenges in the Greater Kansas City and Lee's Summit areas, even in harsh seasons like winter. Let us do the hard work for you. Contact us for more information on getting your home painted, even in winter, today!